With a combination of adventure, postcard perfect beaches and historical ancient sites to be explored, anyone should aim to have a dream holiday to Sri Lanka. The island is popular with travellers and holiday-makers are beginning to flock to the destination to enjoy the abundance of things to do, see and experience that leaves long-lasting memories for everyone. If you're still yet to be convinced, Holiday Genie has provided few of many reasons to visit Sri Lanka!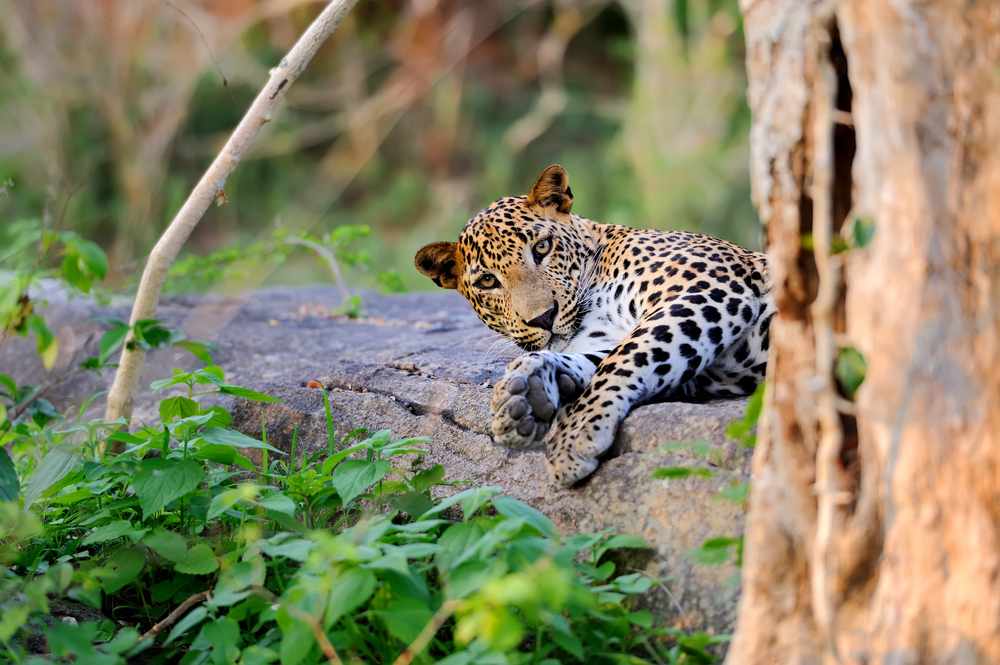 Enjoy the wild side
For the nature and animal lovers, visiting Sri Lanka is necessary as it is described as one of the best places to wildlife watching in South Asia. Despite the island being small, the number of wild habitants is spectacular. You can go diving with blue whales, go dolphin spotting whilst they leap wildly in the sea or visit one of the many national parks that are home to even more animals including roughly 3,500 wild elephants. Click here for the best national parks in Sri Lanka.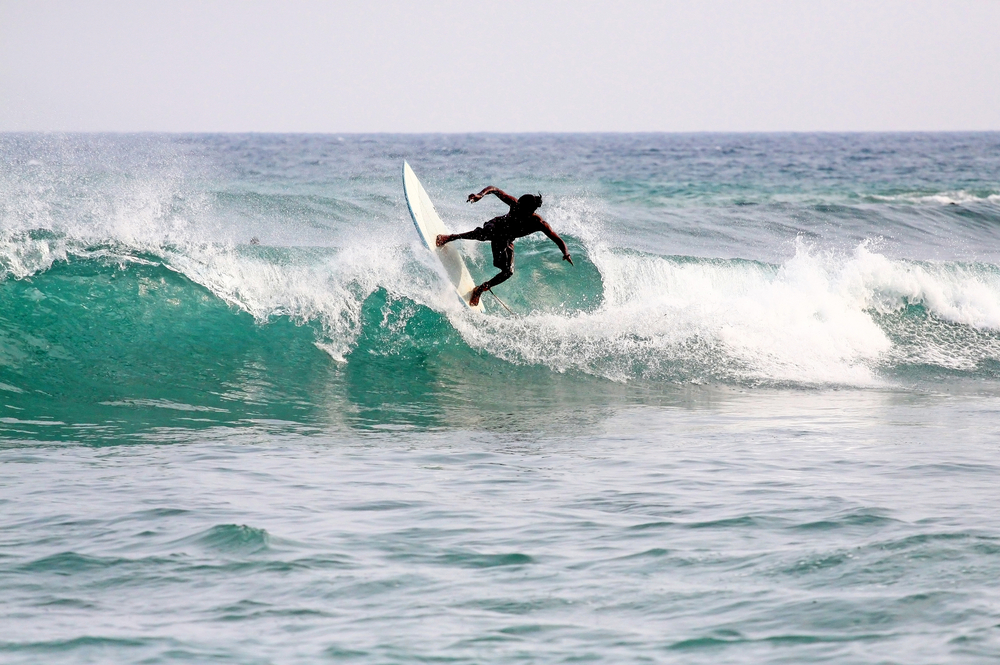 Surfing and Partying
Arugam Bay is the party central of Sri Lanka, but not just your typical parties. With a stunning crescent sandy beach, during the summer days you can expect to find tropical beach parties that will go through to the humid nights. Conveniently, right next to the sea you could be adventurous and go for a night swim to help cool off. But partying isn't the only popular thing here, surfing is too. It's one of the top places locals and a tourist goes to try out their surfing skills and is definitely an excellent reason to visit Sri Lanka.
It's easier than India
In Sri Lanka, everything is as smooth as their beaches. Transactions are easy, transportation almost always leaves on time and there are hundreds of hotels available for all different budgets that are easily bookable via the web. Any experience is noticeably less stressful, and it is perfect for the travellers who want to go on a path of discover and relaxation on the island. Check out the variety of hotels in Sri Lanka here.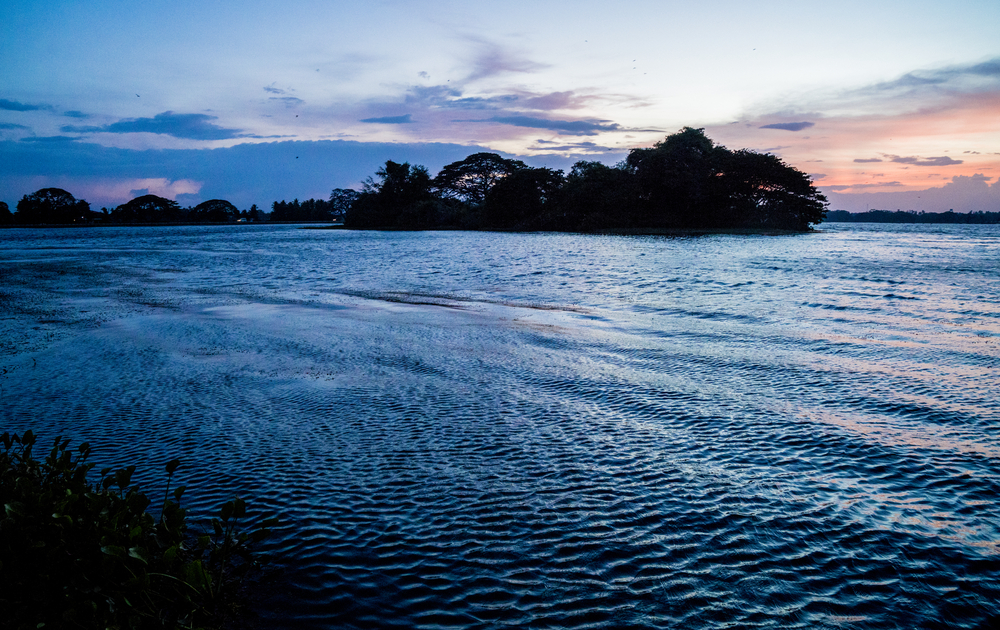 A Chilled Country
Despite being a popular destination for travellers, the pace of life in Sri Lanka is much more relaxed and chilled. When thinking about why to travel to Sri Lanka, you firstly won't have to worry about chaotic and busy places when the atmosphere is completely the opposite even in the busier tourist areas.
Serene Beaches
We don't think there's a lot more we can say other than the beaches are incredibly peaceful and stunning. We'll let the photo do the rest of the talking.
Festivals
The country isn't shy about putting on a big festival or celebration. Before booking your visit to Sri Lanka, check out the events calendar here to see what you could join in on. The most popular are the Genteel full-moon festivals and kite festivals that take place on Galle Face Beach.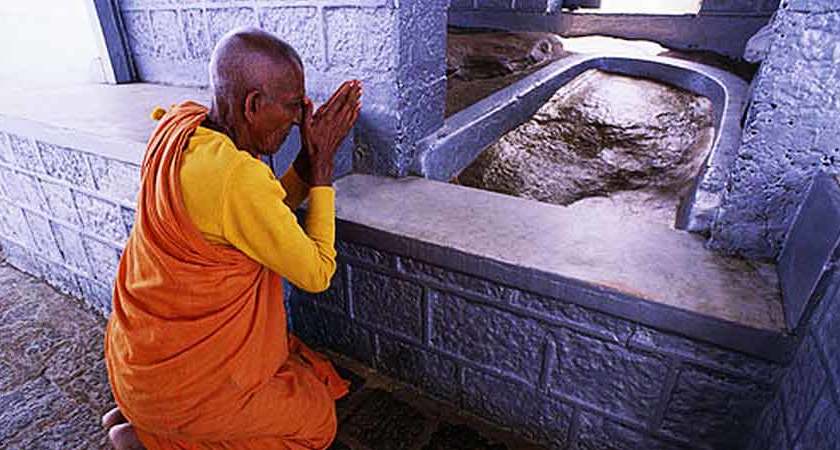 See the important footprint
Sri Lanka is known around the world for its strong religious historical sites and visiting the stunning country is not complete without discovering the heritage. At the top of Adam's Peak is considered holy by many religions including Buddhists, Christians, Muslims, Hindus and the Veddas. There is a large rock with a large imprinted foot that is believed by many religions to have belonged to a very important person which makes this place a must-see for the religious.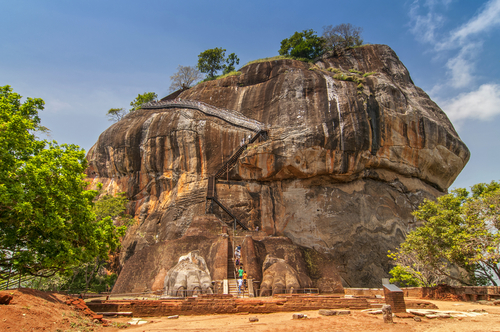 Steep Abandoned Rocks
For those that suffer with vertigo, perhaps this Sri Lankan iconic landmark isn't for you. Sigiriya is an abandoned palace at the very top of the gargantuan bolder. To visit the abandoned palace, you must narrowly walk up an extremely steep staircase that will be sure to get your leg muscles working. There are imprints visible on the walls from lion paws and other recognisable animals that date back to the 5th century. It's a unique experience and definitely a bucket-list adventure.
There are plenty of more reasons as to why you should visit Sri Lanka and to summarise the island: it is the destination that surprises you around every corner. What more could you want?