For a very glamorous and trendy holiday choose Miami for your next trip! With numerous opportunities for amazing dining, shopping, partying, relaxing, sightseeing and sunbathing, Miami holidays offer so much for everyone! So what there is to do in Miami? Here are our top recommendations: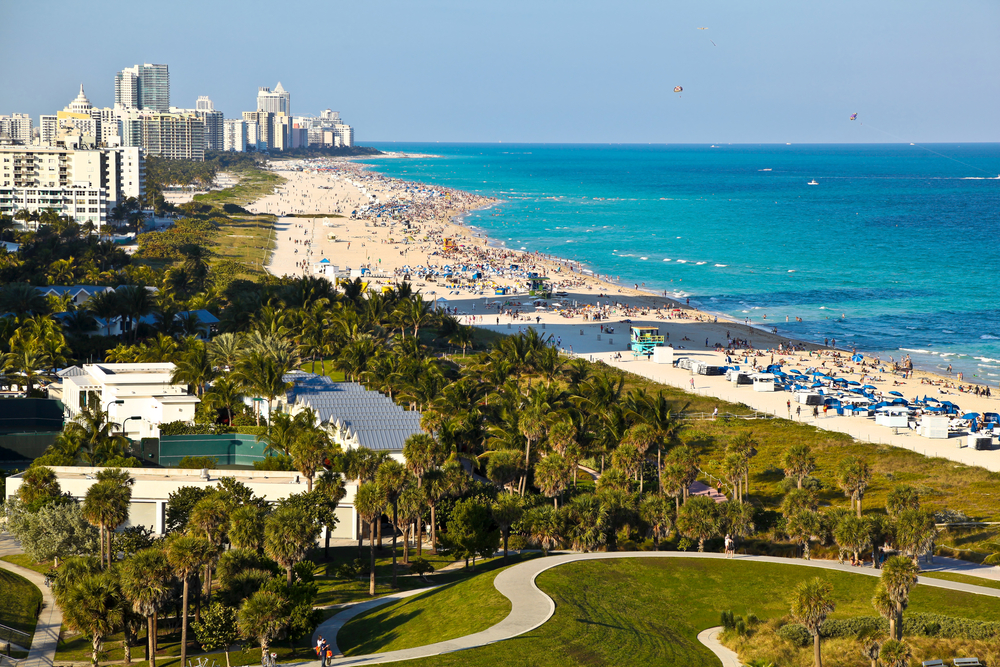 South Beach
One of the outstanding places to see in Miami is South Beach, here there is an endless list of things to do! Also known as the surf capital of Miami, South Beach is frequented by those hitting the waves. It is also a great area for visiting cafes, designer boutiques, dusk-til-dawn clubs and even a museum. A perfect venue for surfers, rollerbladers, culture seekers and diners who appreciate its legendary lime pie. To find out more please visit this website.
Key Biscayne
Florida Keys northernmost island, it attracts visitors who prefer nature and serenity versus nightlife and shopping. Enjoy its pristine beaches, waterfront parks and amazing views of Miami.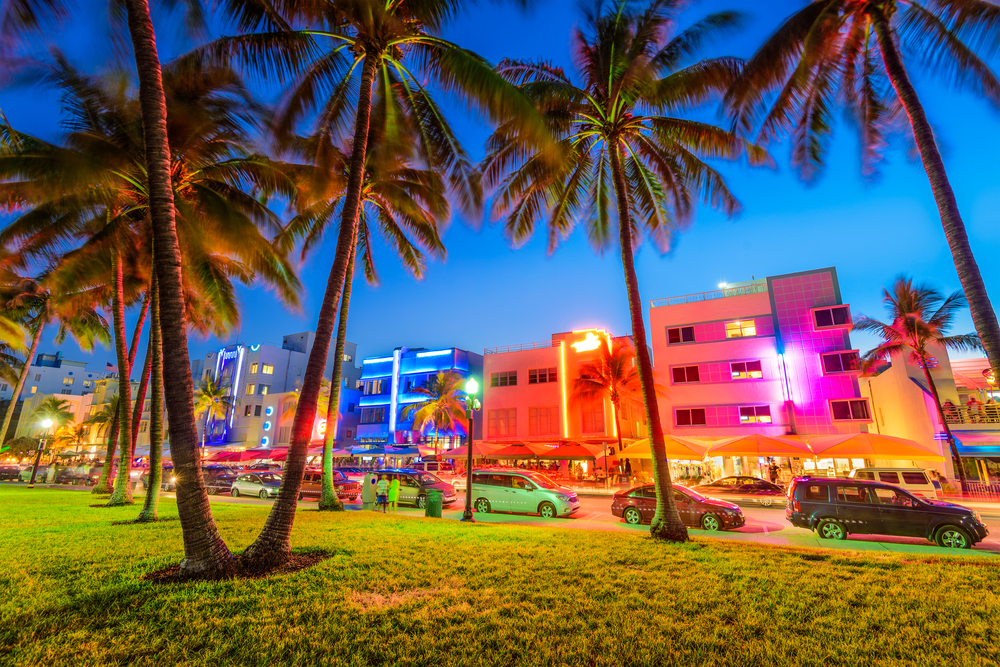 Ocean Drive
Take a step back in time to the 1920's and admire the art deco buildings in South Beach, best examples can be found along Ocean Drive.
Miami Beach Botanical Garden
A great way to escape from the hustle and bustle of the city. The impressive gardens were given a makeover in 2011 so a perfect place to unwind and relax. On the 2.6 acre urban garden you can enjoy a weekly farmers market and a beautiful Japanese garden and wetland. For more information please visit their website.
Dine in style at The Forge
There are plenty of glamourous and stylish places to dine in Miami, you really are spoilt for choice. If you love steaks and acclaimed wine then treat yourself to dinner at The Forge, with stunning interiors it really is a rococo lover's dream.
Miami knows how to party!
If your trip falls in early March then you too can join in the carnival party when Latino Miami comes to life with pageants, concerts, music, international food and so much more – the grand finale is Calle Cocho in Little Havana where a 23-block street festival is held.
With so many wonderful and exciting things to see in Miami start planning your next holiday now!