If you love dramatic scenery, beautiful beaches and fantastic accommodation then the island of St Lucia is the one for you. Let's explore some of the things to do in St Lucia: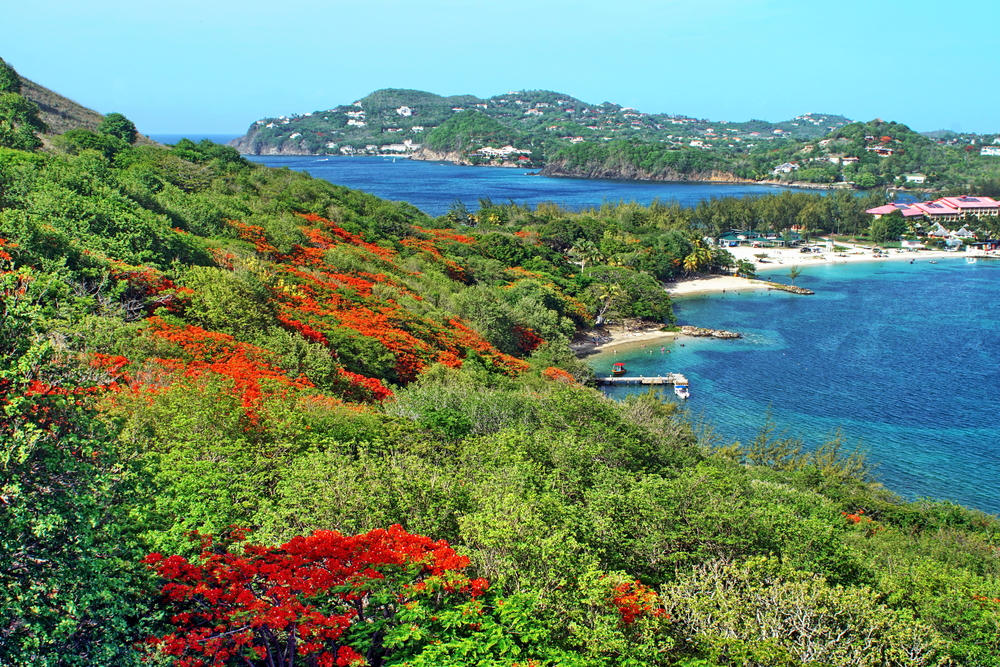 Pigeon Island
Pigeon Island is a National Landmark which has been joined to the mainland by a man-made causeway built in the 1970's. Here you can discover the ruins of Fort Rodney – if you manage to climb to the top of the fort you will enjoy panoramic views of the northwest coastline. It also has an Interpretation Centre portraying the islands rich history, two beautiful beaches a restaurant and pub. Find out more about Pigeon Island here.
Rainforest Adventures Aerial Tram
Around a 30 minute drive from Rodney Bay you can take the Aerial Tram which consists of 8-seater gondolas which glide up and down a mountain-side over the St Lucian rainforest canopy. It gives you a magical view of nature in all of its natural glory.   If that ride is to serene and calm for you then have a go at zip lining down the mountainside (must book in advance to avoid disappointment). Find out more about the rainforest adventure here.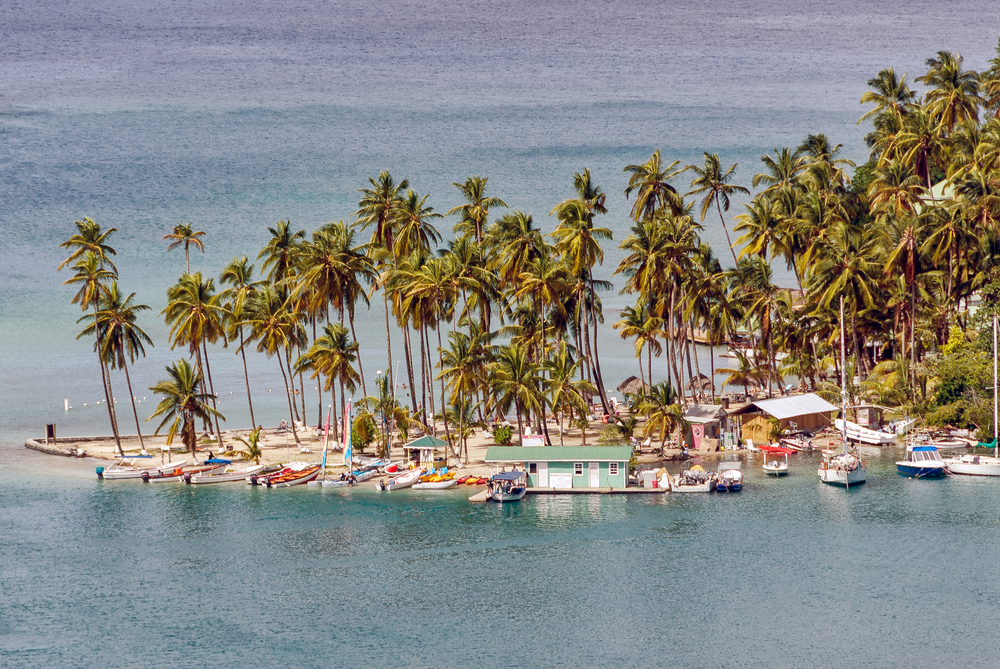 Marigot Bay
A beautiful bay which is also popular with many a yacht enthusiast. It is a great example of natural architecture at its best! It is a narrow inlet which is remarkably beautiful, sheltered by surrounding steep hills and towering palms so a great hideaway place to drop the anchor and escape for a couple of nights.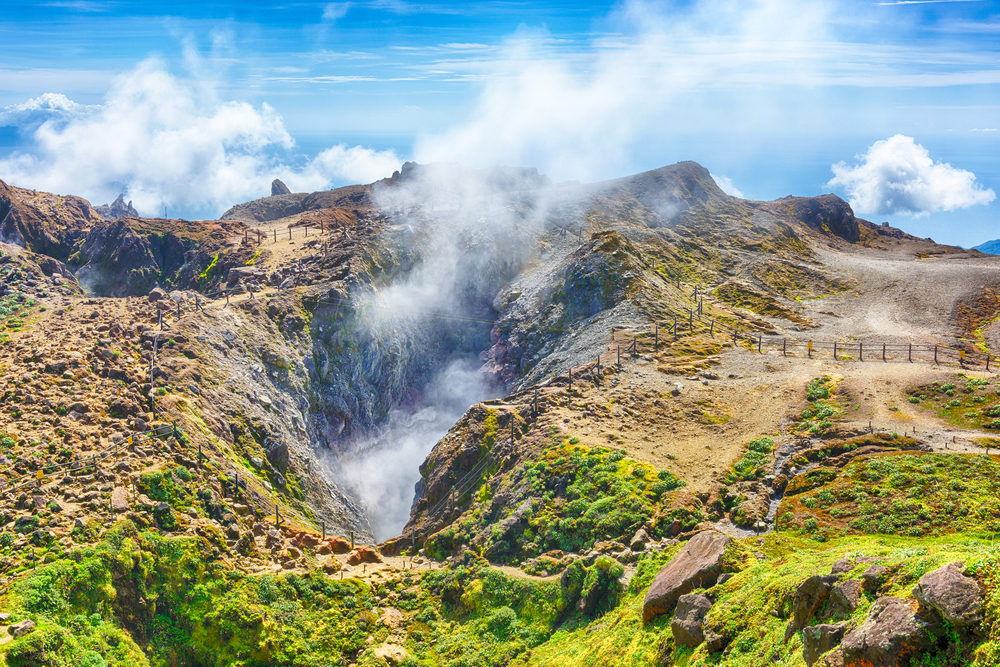 Sulphur Springs Park (Soufriere volcano)
Referred to as the "world's only drive-in volcano" and looking like something that resembles the moon's surface is Sulphur Springs. It allows tourists to drive up to the edge of the springs and observe the bubbling liquid of the dormant volcano from dedicated platforms.
Castries
As the capital of St Lucia but not one of the Caribbean's finest ports it is still worth a short visit. Head to the colourful market on a Saturday where you will see a huge variety of fruit and vegetables which can make some very tasty dishes. For more information read our post on food in St Lucia. There is also a craft stall nearby which sells some great souvenirs for tourists. In Castries you will also find two duty-free shopping areas.
Rainforest
St Lucia is home to 19,000 acres of rainforest so make sure you spare enough time to explore – take a dedicated trail and dependent on your route you may see wild orchids, waterfalls, huge ferns and hear lots of wildlife!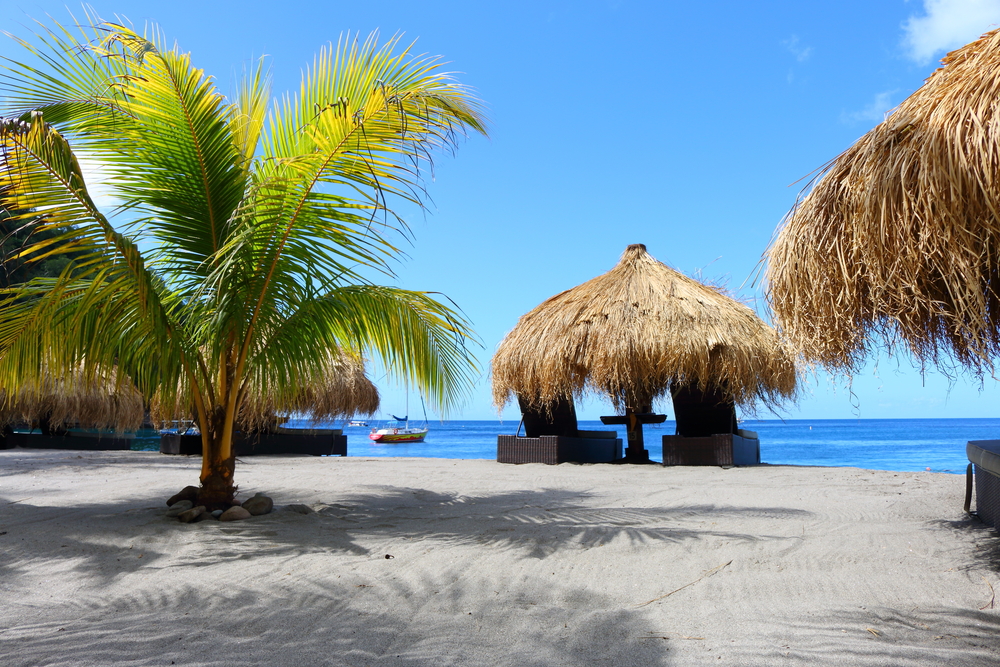 Stunning Beaches and Coves
There are many stunning beaches and coves to find on the island of St Lucia visit Anse Mamin located approximately a 10-minute walk from Anse Chastanet where you can find a lovely golden sand cove with wonderful snorkelling opportunities.
This is just a snapshot of some of the wonderful things to do in St Lucia. With so much on offer on this island don't delay booking your package holiday to St Lucia today!