Air passengers' dream is to be entering a plane and turning left to be seated in either Business or First Class but in reality most people will turn right and be seated in economy.  Most of us will never know what it's like to fly First Class, just the price of the fare can make one's eyes water!  Whilst free flight upgrades aren't easy to come by there are a number of top tips to increase your chances of experiencing a first class flight!

What can you do to help get a free flight upgrade?
Be loyal to the airline
Members of the airlines loyalty schemes/frequent flyers are more likely to be prioritised for an upgrade over others.
Celebration
Let the airline know if you are on honeymoon, it's your anniversary, it's a milestone birthday, if there are a couple of spare seats in First Class it can only improve your chances of being upgraded.
Just ask ……but ask politely
If you don't ask, you won't get!  I'm sure most airlines will decline this approach but it is worth a try.  Ask nicely and they will be more obliging than if you are pushy and rude.
Be on standby
If you have booked onto a busy flight, let check-in know that you will happily be 'bumped off' that flight and you'll board the next flight if an upgrade is guaranteed.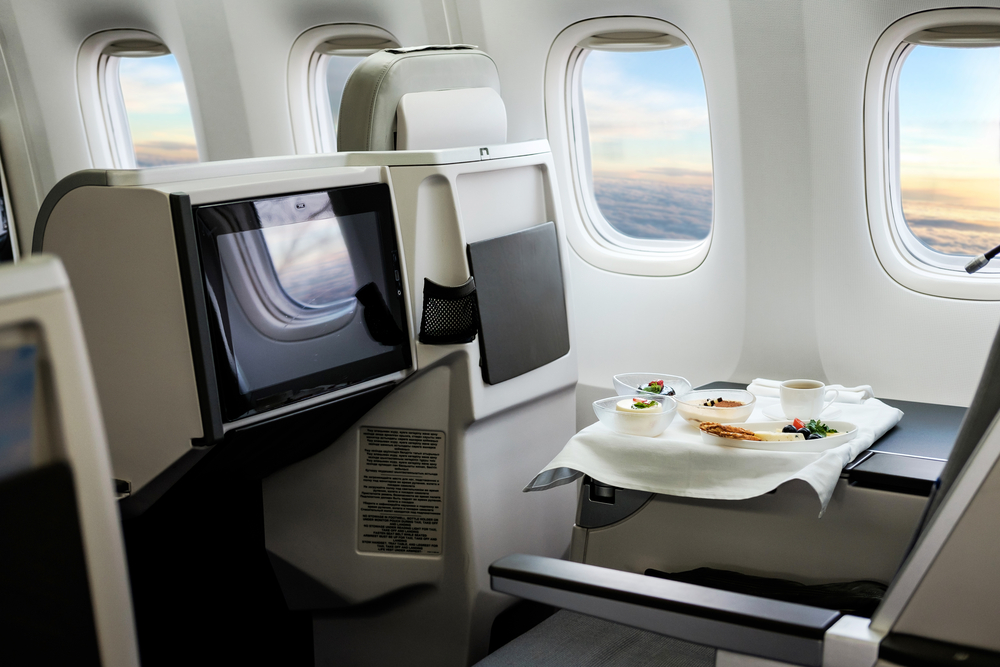 It's not what you know it's who you know!
If you have a friend that works in head office for the airline then ask them to get you on the upgrade list (there is one for celebrities/VIPs/journalists) – hopefully they are a great mate and can arrange it for you.
Look the part
It's not advisable to ask for an upgrade dressed scruffily as it won't do you any favours, make sure you are wearing smart clothes and have dressed to impressed.
Been inconvenienced?
If you have been inconvenienced by the airline – for instance it could be a faulty entertainment system, a broken chair or lap tray inform the stewardess and ask to be moved, hint that First Class would of course be satisfactory compensation.
Pay towards the upgrade
Ask how much it is to upgrade your economy flight at the time of check-in, if lots of seats are available on your long haul flight they may now be offering these at a reduced prices i.e. £200 to upgrade to business class instead of £2000 at the original time of placing the booking.
Although flight upgrades are hard to come by these days when booking a cheap flight try a combination of the recommendations above and you never know you could be flying first class all of the way!