One of the deciding factors when to go on holiday is weather, and Dubai certainly boasts some beautiful weather all year round; but this might not seem like a benefit when booking a holiday to Dubai. The city has plenty of water parks which offer the perfect opportunity for families, couples and friends to cool off. Here are some of the best water parks you should visit while on your trip!
Aquaventure
Make a splash at Atlantis The Palm Resort, which is home to Dubai's biggest and considered the best waterpark in Dubai – Aqauventure. You can find here some of the most adrenaline pumping rides in the entire world that will have you screaming for joy and your heart racing for more. As well as the countless thrilling water parks, there are also gentle rides and a lazy river for those who don't dare reach for the extreme. It's a perfect option for families with plenty to offer for all ages.
The most famous waterslide at this Dubai waterpark is Poseidon's Revenge where the floor is taken from underneath you and you're launched into a slide and the Leap of Faith is a near vertical slide. Check out this thrilling waterpark in Dubai here.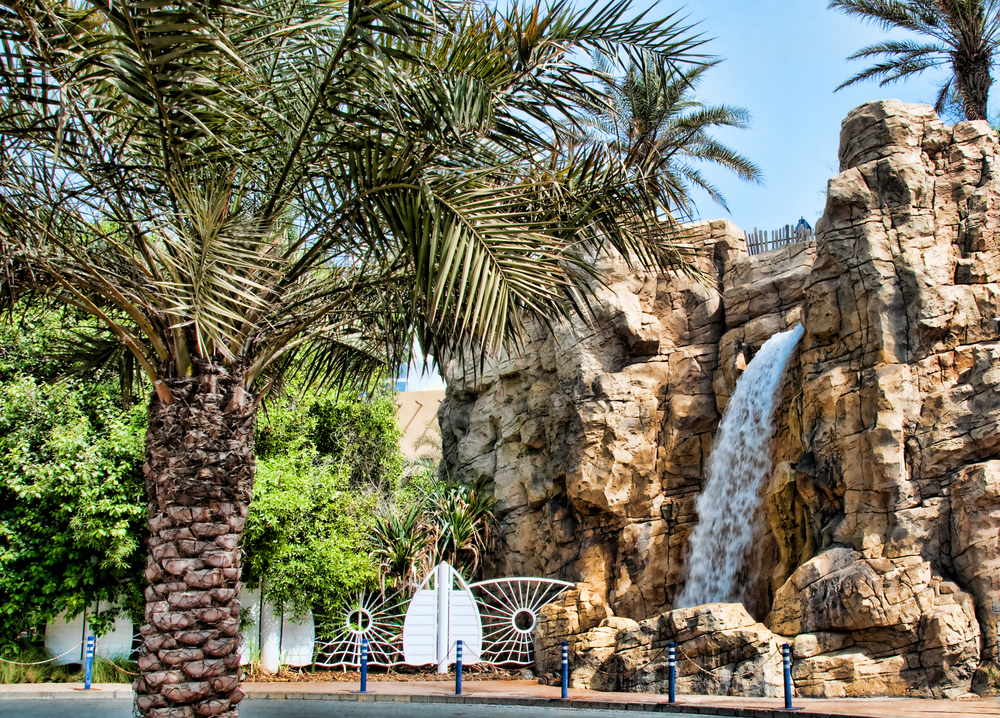 Wild Wadi
Wild Wadi is the original waterpark in Dubai and has been cooling off visitors and offering unforgettable memories since 1999. With the park constantly being updated and refurbished, it is always offering and fun and exciting experience for all. Wild Wadi is most famous for its 120 slide that can see visitors reaching speeds of up to 80km/h. As well as this thrill-seeking ride and more, there are also raft rides and has a lazy river. It's perfect for all ages and no wonder why this Dubai waterpark has been over for more than 15 years.
The Beach at JBR
A smaller and overlooked water park is The Beach at JBR. It is a inflatable obstacle course which you can find floating on water which is made up of exciting rides, trampolines and obstacle walls. There's even a little area called the Splash Pad which is the perfect place to take smaller children. It's not as big as the other Dubai waterparks however is a great activity to enjoy if you find yourself on the Dubai Marina.
There are many water sports in Dubai you should try, and the JBR beach is the perfect place to do so! You don't want to miss out on this entertainment hub on your visit.
UPCOMING – LegoLand Waterpark
We know it's not technically open yet HOWEVER, the plans for the LegoLand waterpark in Dubai look incredible so it would be wrong to leave this off our list. It will be the best waterpark in Dubai for small kids and will be opening 31st October 2016. You can expect to find more than 20 Lego themed slides and attractions as well as a Lego Wave Pool, Build-A-Raft River and a DUPLO toddler play area with slides. It is aimed for families with children aged 2-12 years old and will definitely be a must-visit. Check out more information here.
Still worried about the heat of the city? Don't be! There are plenty of waterparks in Dubai that will offer the perfect opportunity to cool off and have a fun time with the family. All of the parks mentioned offer unforgettable memories and will transform your Dubai holiday into a family favourite!