Any holiday to Disney will be an unforgettable one, and there are so many unique experiences that can help make your visit to Disney World with the kids even more special. Whether you're a first timer or a Disney fanatic returning, Holiday Genie have found some unusual things to do at Disney World that you might not have thought about doing before.
Go on a horse riding trail
Something that not many people know about Disney, is the extra excursions and unique things to do. At Disney's Fort Wilderness Resort, there is a ranch where you can go on your very own horse riding trail through the woodland that is full of exciting wildlife. Children of the age 9 and up can explore the woodlands; however, the ranch also offers wagon rides for younger children and white horse-drawn carriage rides that will be sure to make everyone feel like a true Prince or Princess.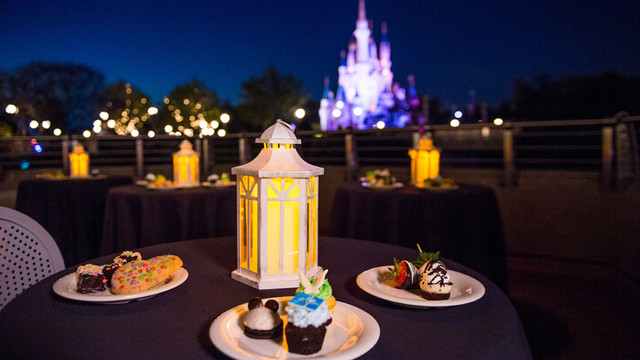 Enjoy the fireworks with a delicious dessert
One hour before the Wishes Fireworks are due to commence at the Magic Kingdom, head over to Tomorrowland Terrace where you can find the Wishes Fireworks Dessert Party. This is one of the best things to do at Disney World if you've seen the Wishes fireworks multiple times as it makes the experience even more unique. This is a self-service buffet of an array of desserts and drinks which you can enjoy, and then get one of the most desirable views of the Wishes fireworks. Click here for more information.
Go diving
If you are SCUBA-certified, this is an experience that you can't bypass. Over in Epcot's The Seas With Nemo & Friends Pavilion is the DiveQuest which is a fantastic 40-minute diving experience where you can dive underneath and explore dolphins, sea turtles and more, up close and personal. The experience lasts 3 hours where you'll get a backstage tour and then you'll get to go diving which is viewable from the 56 giant windows. This is one of the best things to do at Disney World that many didn't realize was possible. Click here for more information.
Outdoor Movie
Watching an outdoor movie is certainly a unique thing to do at Disney World, and it's free! All of the on-site Disney resorts have evenings where they will have outdoor movies with many being pool-side so you can have a late night splash or simply relax by the pool. A few resorts also put on dance parties or a campfire to make sure you're feeling the magical spirit all of the time. You won't want to have an early night if you're staying on-site.
Enjoy water-sports
You're probably thinking about where water sports are possible and are one of the most overlooked things to do at Walt Disney World. Head to the Contemporary Resort and you can enjoy several water sports by the resort so you can get your heart racing. Water-sports include water skiing, parasailing, wakeboarding; stand up paddle boarding or inner tubing. Guests have to be 18 to rent, 16 to drive and any age to ride along. Parasailing has a minimum age of 6.
Get a bird's eye view
Get your head in the clouds and enjoy the Characters in Flight hot air balloon at Disney Springs where you will get one of the best views of the Walt Disney World Resort. You'll get to float 400 feet into the air in the world's largest helium balloon that has been hand-painted for an affordable cost. You won't be able to say no!
There are so much more incredibly unusual things to do at Walt Disney World that you can't miss. It will make your holiday that extra bit special and definitely spice up the usual trip.  All you need to decide next is when to visit Disney World.