Our world is full of amazing locations ready to be explored but have you ever wondered why the weirdest places on earth that are also beautiful? Lucky for you, we know just the right locations! Here is a list of our favourite weird but beautiful places around the world that you should consider visiting. These would be great ideal places for a unique holiday destination…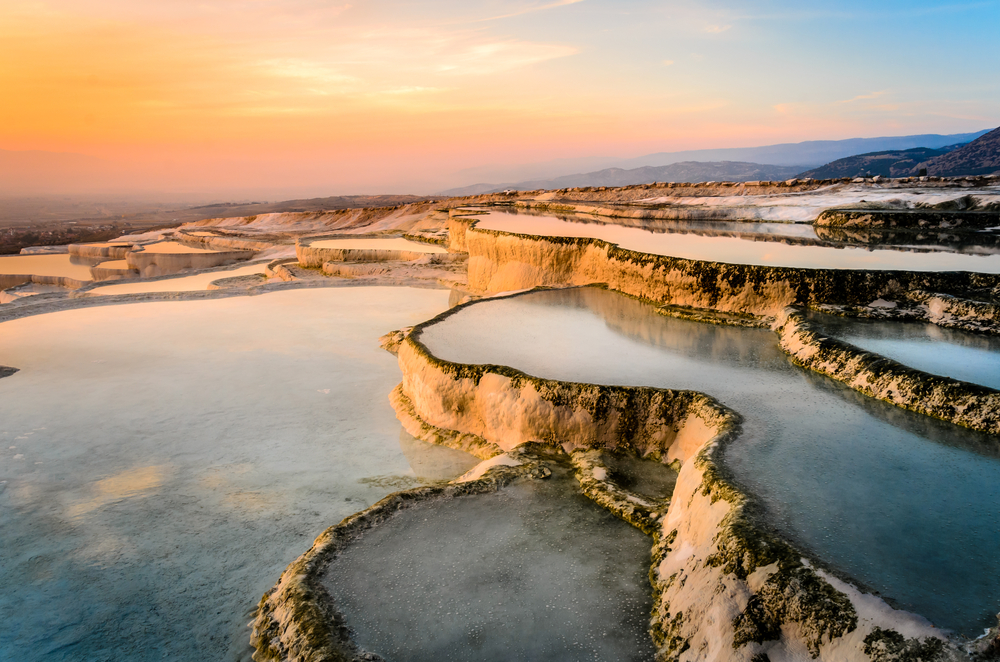 Pamukkale, Turkey
The fascinating white pool of Pamukkale is a tourist favourite when travelling to Turkey. With over two million visitors annually, you can see what all the hype is about when you see the photos of the beautiful landmark. While you're there, you can bathe in the pools of mineral-rich waters at 36 Celsius just like the Romans once did! Book your unusual holiday to Pamukkale here.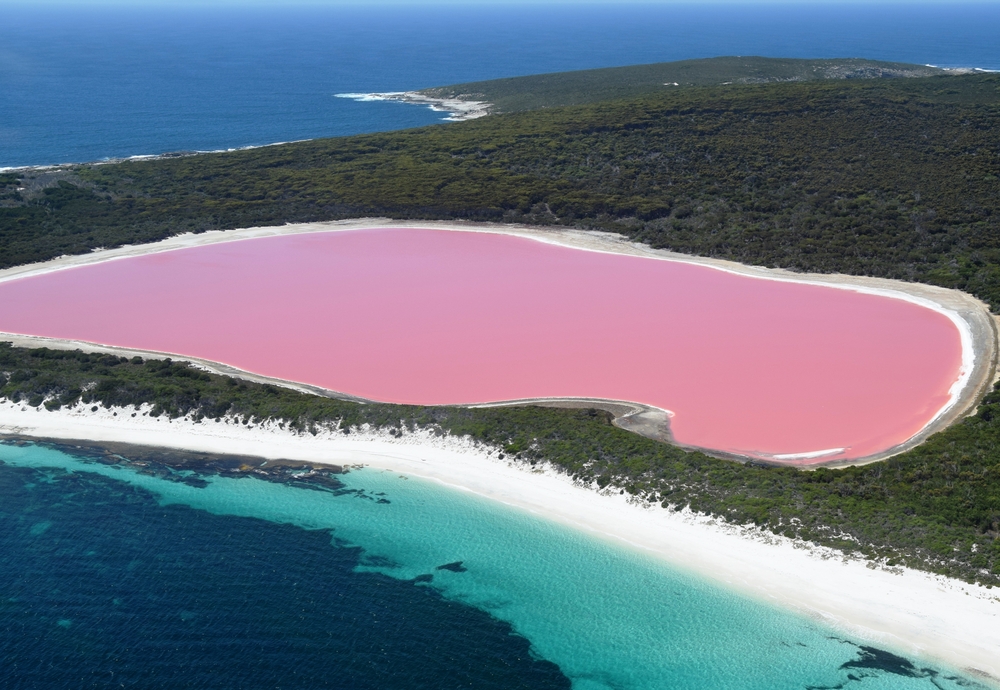 Lake Hillier, Western Australia
Discovered in 1802, this stunning deep-pink lake is one of the most adored weird places around the world. In Western Australia, the largest island holds the beautiful Lake Hillier! We could go into detail as to why this stunning lake is so brightly pink in colour, but you can just read up on it here.
Red Beach, Panjin, China
This is really far from the idea of your typical Caribbean beach and this unique holiday destination will certainly be one to remember. This beach is covered in Sueda which is a particular seaweed that turns bright red in autumn time to create a stunning red-sea of seaweed. Whilst you can't dip your toes in, there is a walkway out to the sea where you can get the best view of this beautiful landscape.
Socatra Island, Yemen
Does the image look familiar to you? Socotra Island separated from Africa just a few years ago… well more than six million years ago and now looks more like a sci-fi film than an island with its oddly shaped trees. This unique holiday destination really is incredible; the plants and trees found on this island can't be found anywhere else in the world which is truly a bucket-list visit!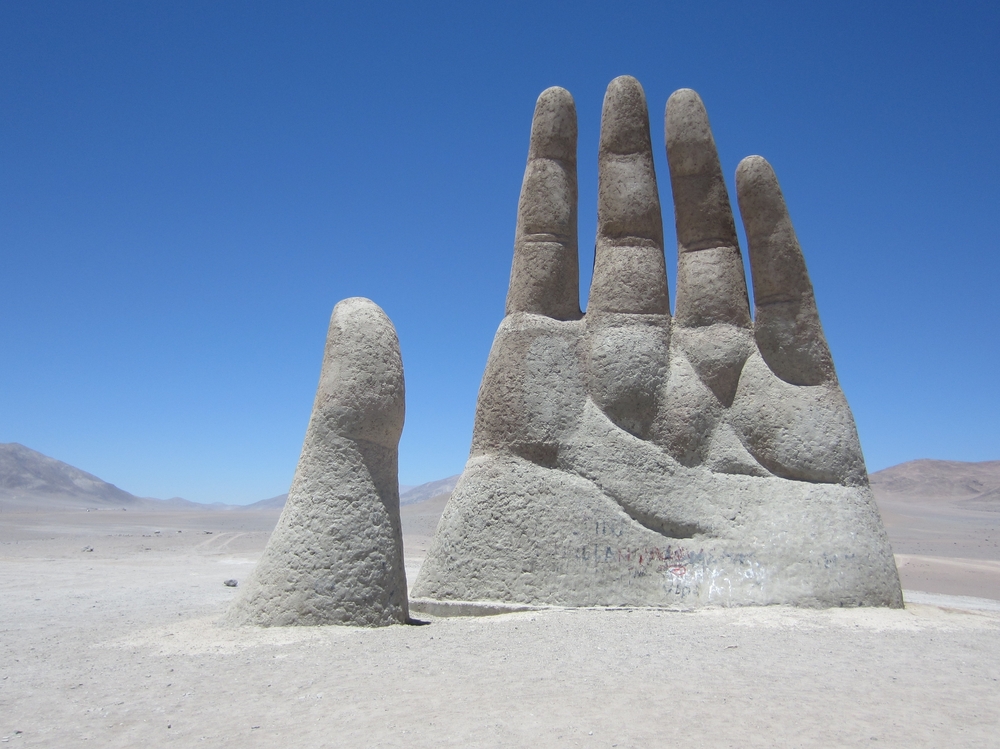 The Hand in the Desert, Chile
The Chilean Sculpture, Mario Irrazabal, created this unusual sculpture left in the middle of the desert which you can find 46 miles off of the city. This weird destination was designed to represent the feeling of loneliness by being in this secluded location. Read more about this unique destination here.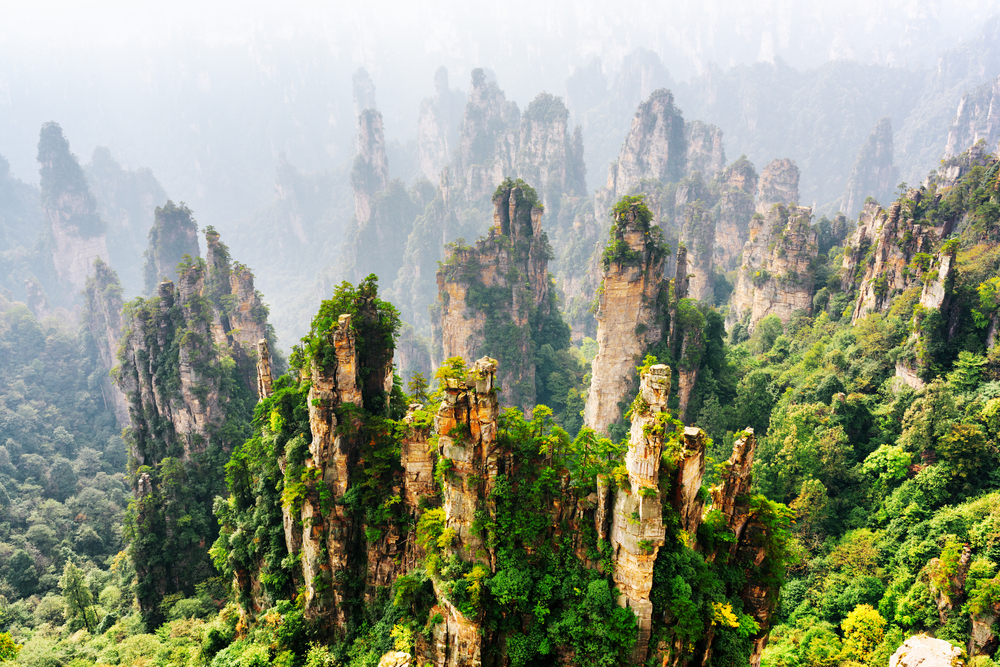 The Tianzi Mountains, China
Do these floating mountains remind you of a particular blockbuster…Avatar? These beautiful limestone mountains have formed a magical yet beautiful landscape and there are many cable cars, trails and villages to explore which offer sweeping views of this unusual yet unique destination. We think it's time to visit China!
There are many strange places in the world, but with weirdness comes a great opportunity to explore something truly fascinating. You won't want to leave these off of your travel bucket-list.