With the release of the new Star Wars film last month which had everyone talking, we can now be more excited for the upcoming Star Wars Land at Disney Hollywood Studios and Disney World. This fantastic addition to the park will be sure to make your Disney Holiday Package extra special for Star Wars lovers!
In a galaxy far, far away… well in Orlando – in both Disney Hollywood Studios and Disney World there has been announced the creation of a Star Wars-themed land which will make you feel as if you're walking into the stories. The parks will be Disney's largest single-themed land expansions ever at staggering 14-acres each, where you will be taken into a remote trading port which is one of the last stops before you are brought into the wild space!
Within the alien buildings built into tall cliffs will be two fantastic attractions. Fancy becoming a pilot on one of the most iconic spaceships in the films? There will be the opportunity to control the most recognisable ships in the galaxy, the Millennium Falcon! Another ride which will be in the park will throw you into the middle of a battle on a customised secret mission that will put you through a unique adventure, think you have what it takes?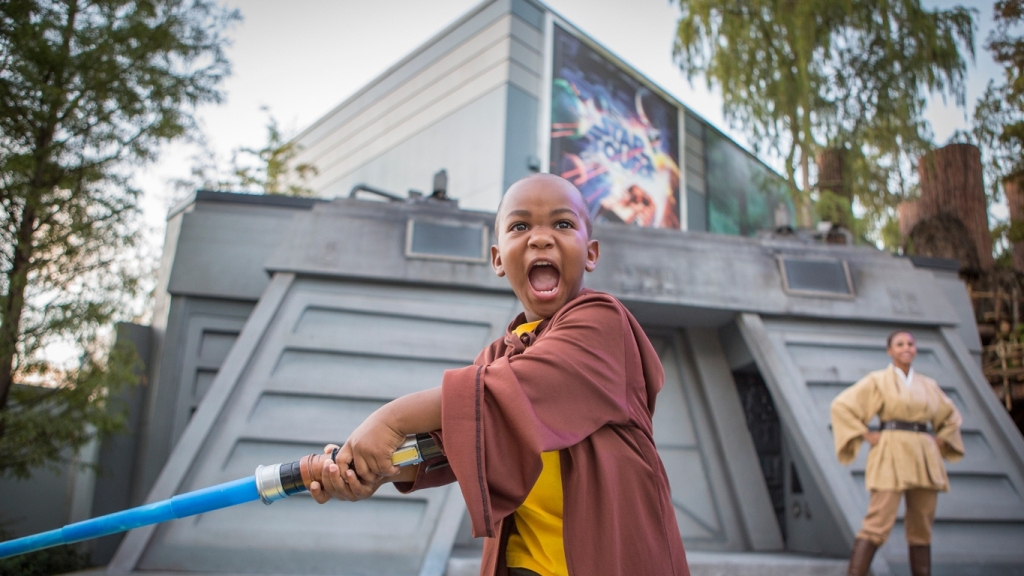 When walking around the park, keep your eyes peeled for some familiar humanoids, aliens and droids. You never know who (or what) you might stumble across in the magical land. With so little information being released, it has fuelled excitement globally and we are all anticipating more information about Star Wars at Disney.
Sounds exciting right? We know the one answer you probably want to know is when the Star Wars Land, at either Hollywood Studios or Disney World will be open to the public… well, we don't know yet. Disney has left us in the dark side so keep your eyes peeled on our Facebook page for updates when we hear them! They have announced construction which will begin early 2016 but if you don't want to wait, in the meantime you can check out Disney's Hollywood Studios new Star Wars experience which debuted in December… it's the closest you're going to get to the real deal until more is announced.
So move over Mickey, there's a villain in town and he's fighting for the whole galaxy…