We all know the feeling of wanting to have a nice long weekend away and if you're stuck on destinations you should definitely have a weekend break to Ras al Khaimah. This beautiful over-looked city is in the UAE and many exciting activities and things to see so you can have an unforgettable weekend break.
If you want some more reasons to visit, read our post about why you should visit Ras al Khaimah.
Khatt Springs
There's something oddly satisfying about relaxing in a naturally made pool rather than the swimming pool or ocean. Khatt Springs is an area of mineral-rich hot pools which makes a wonderful area to sit back and make the most of one of the hot pools. You'll quickly be fascinated how these wonderful steaming pools can be here in the middle of a desert, but we know you'll certainly feel relaxed after; it's a must see in Ras Al Khaimah.
Al Wadi Equestion Adventure Centre
If you're not one to walk around and discover somewhere new, why not team up with a horse and set off around Abu Dhabi? The Centre is in the middle of a nature reserve and is a fantastic activity for all ages and abilities so don't worry if you've never rode a horse before. Click here for more information.
Ras Al-Khaimah National Museum
When on a city break for the weekend it's always an idea to visit a museum which is why the National Museum makes it onto our list of places to go in Ras al Khaimah. It used to be a fort which was home to the ruling family until the 1960s. It is in excellent condition and has many architectural facts making it a fascinating trip while learning all about Ras al Khaimah.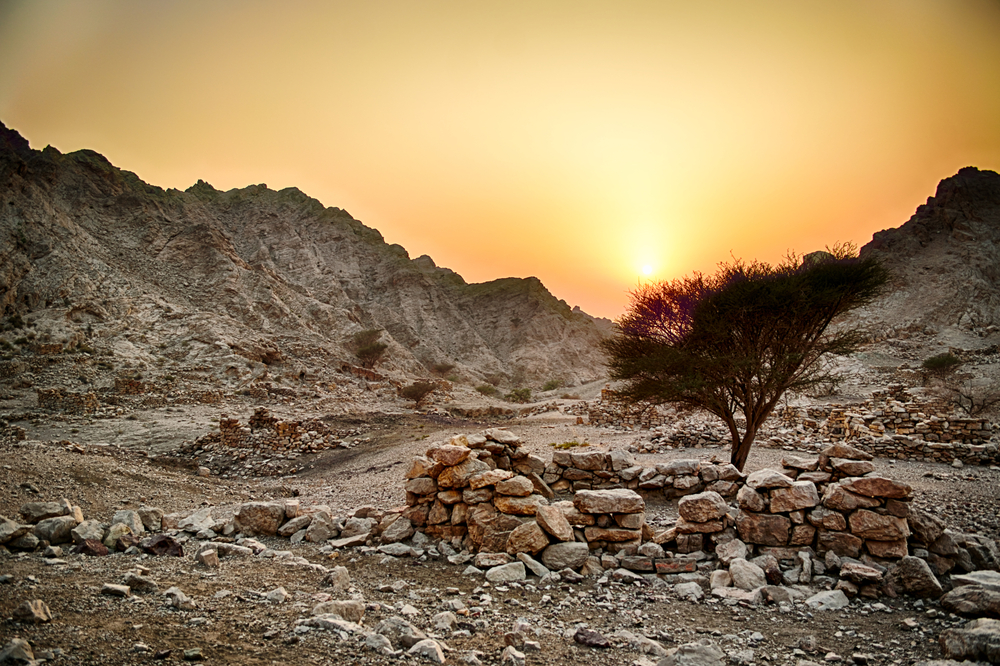 Hajar Mountains
If you're still wondering where to go in Ras al Khaimah, you should definitely include a trip to the Hajar Mountains. They dominate the skyline and are too beautiful to be missed! They make a great place for an inspiring walk or hike with some spectacular view of Ras al Khaimah. Many tourists don't expect to find mountains in the UAE so you'll be pleasantly surprised when you spot them in the distance.
Iceland Water Park
Everyone knows the UAE can get hot so where can you go in Ras al Khaimah to cool off? There is a popular water park called Iceland Water Park that is a delight in the scorching heat. However like everyone else, on hot days and weekends everyone is trying to cool off so if you want to go when it is quieter we recommend avoiding those times. Check it out here.
Saqr Park
Part of Ras al Khaimah sightseeing is all about going back to where it all started, so why not take a trip to Ras al Khaimah's first amusement park. If you're spending a long weekend away with kids it is the perfect place to let them run around and burn off some energy and ride the exciting roller-coasters.
Need we say anymore? Ras al Khaimah is a hidden gem that everyone should definitely put at least a weekend aside to explore the fascinating and amazing area in UAE. With so much to do, think of the possibilities when you have longer than a weekend!
Save