We could list endless amounts of top things to do at Disney World for girls, and there are also so many fantastic things to do at Disney World that your boys will enjoy just as much; if you want to book your unforgettable package to Disney World today.
Hollywood Studios
Why not start with Hollywood Studios? There's nothing quite like the action and excitement of the stunt shows at Hollywood Studios. The boys will be able to get an up close view of the stunts at some thrilling shows which are unforgettably fun, click here to find out more. If you're looking for something equally as thrilling, there are some fantastic rides at Disney for boys. No matter what age, rides like The Twilight Zone Tower of Terror, Rock 'n' Roller Coaster etc. will make the boys fall in love with Disney.
Star Wars Land
Of course, Star Wars fans are in for an exciting future with Disney World. They are currently in the process of building a very exciting new land for Star Wars including a hotel! You will be fully immersed into a "galaxy far far away" with brand new attractions and many recognisable characters walking around. It is perfect for the ultimate Star Wars fans. This land is due to open in 2019, and we are certainly counting down the days until we can enjoy the spectacular area.
Themed Cruises
Why not sail the seas with pirates? Walt Disney World offers two different themed cruises that boys can enjoy. If you want to go the extra mile and give your boys a truly magical experience, take a look at some of the fantastic Pirate Adventure Cruises offered at 4 of Disney's resorts: Grand Floridian, Port Orleans Riverside, Caribbean Beach Resort and Yacht & Beach Club. If you dare, let your young pirates set sail and explore the waters for treasure, but parents are forbidden! Get more information here.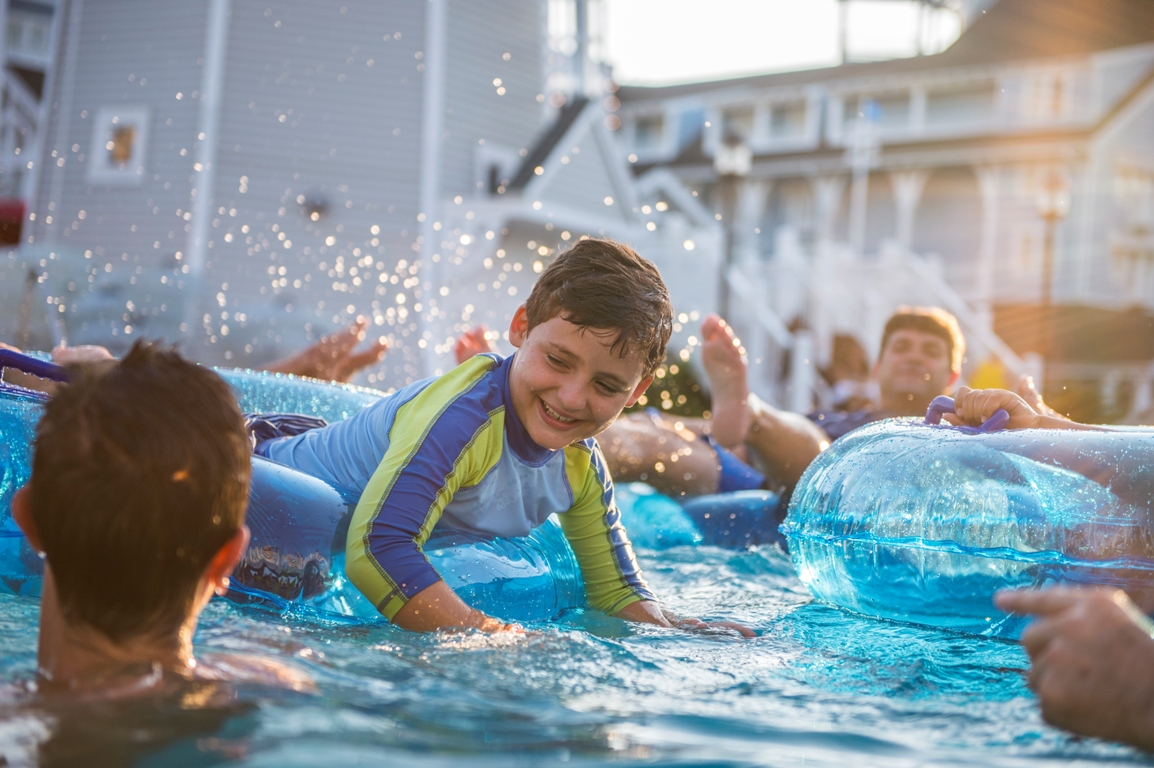 Themed Resorts that boys will adore!
Where to stay for your trip is always a difficult decision, but there are some excellent themed resorts that the boys will adore. Fans of the films Cars will fall in love with the Car Suites at Art of Animation with the hotel being strongly themed throughout every room.
Or set sail in the Pirate Rooms at Caribbean Beach resort perfect for your little pirates, or wake up in Africa in a Savana View Room at Animal Kingdom Lodge; Disney can perfectly capture the imagination of a little boy and turn it into a reality which is evident in these beautifully designed resorts.
Dining experiences for boys!
There are also some brilliant places to eat that boys will love. One being Coral Reef Restaurant which offers the immersive experience of dining underwater where sharks, sea turtles and even divers will swim past the window as you enjoy a unique menu and unforgettable experience.
But there are plenty more dining experiences that boys will love including Via Napoli, Sci-Fi Dine in Theatre, 50s Prime Time, just to name a few. You don't have to look far to find some fantastic treasures.
With Disney being perfect for boys too, your children can have the time of their life and have a truly magical experience with something for everyone to love at Disney!