When talking about Disney, you will most likely think of Orlando when actually Disney can be found across the globe. Hong Kong Disneyland opened in 2005 and ever since has welcomed families, couples, and friends to meet Mickey & his friends outside the Sunshine State. A holiday in Hong Kong for all the family should include a trip to Hong Kong Disneyland and Holiday Genie have got some top tips to help make your trip to Disney even more exciting.
Is one day trip to Hong Kong Disneyland enough?
A commonly asked question is one day enough to explore Hong Kong Disneyland? This is all dependent on age as younger children may not want to have a full busy day, there is plenty to explore but not as much as Orlando so for younger kids, we'd recommend 2 days and older children you can do it one day.
If you are a huge Disney fan, give yourself more than one day because we know you won't want to rush the experience.
Visit during the week
Disneyland Hong Kong is one of the top tourist attractions and the park can get busy and crowded as expected. If you can be flexible, we recommend visiting during the week and not during school holidays or public holidays in China. Of course, this is the same with all of the parks around the world so try and plan your trip right.
Arrive at the park early
The Hong Kong Disneyland opens up at 10 am so you should try and aim to get there for at least 9:45 am to help try and beat the queues. They do let you in before 10 am and you will only have access to Main Street, but then you can hit the rides!
Don't Hang Around Main Street
Expect runners at Disney… people are that desperate to beat queues that people will run to the rides at 10 am to be first in line and you should do so too. If you want the best opportunity to ride as many rides as possible, you should ignore the characters and head straight for the rides. Do your research before you depart and know which ones you really don't want to miss and head there first.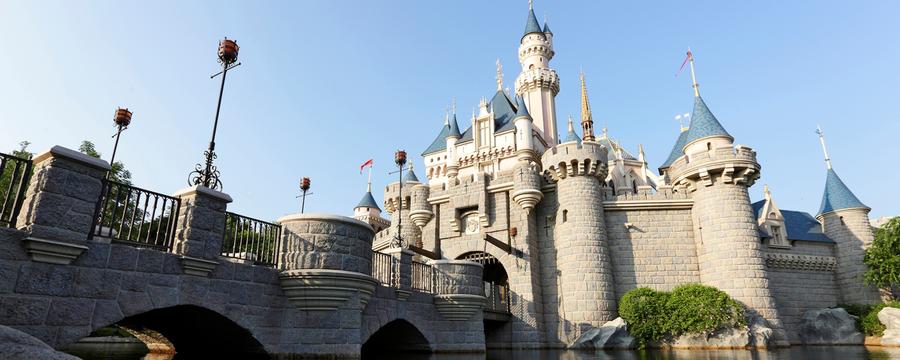 Use your Fastpass
Exactly like the Orlando Park our top Hong Kong Disneyland tip is to make sure you use your Fastpass for the rides that can have extremely long waiting times. It is included in the price of your ticket for certain rides so head to the Fastpass machine by your chosen ride and choose a time to return.
Watch the Lion King
There are a variety of live action shows being held at Disney in Hong Kong; however if you don't have time to watch them all, we recommend watching the Festival of Lion King which is probably the best out of them all. It is visually exciting and the kids will love it! Check out times for this live show here.
Watch the Parade
The Parades are always good fun and you don't want to miss it at Disney in Hong Kong. You'll get to see all the characters here and the floats and exciting atmosphere are definitely worth the wait. The Flights of Fancy Parade happens at 3 pm every day along Main Street or you could watch The "Disney Paint The Night" Nighttime Spectacular which is at 7:30 pm and you'll get to see all the floats magically glow. Disney fans will be in their element watching the parades.
These Hong Kong Disneyland tips are very similar to Disney World in Orlando, however, are really important to remember to ensure you can get the most out of your trip. It's perfect for the whole family and the ultimate Disney fans should head to Hong Kong for their next holiday.
Save