With copious amounts of things to do in Dubai, you can make your trip as relaxing or as activity filled as you wish. Whether you want to take a trip to the Dubai beaches, or visit one of the world-famous shopping malls, the options are endless. You might be thinking can Dubai possibly offer anymore? Yes, water sports, and a lot of them!
Snorkelling
A refreshing holiday in Dubai would not be the same without visiting one of the many snorkelling spots.  The ultimate place to go snorkelling is at Atlantis' Ambassador Lagoon, it really is the ultimate activity in Dubai. You can dive in and swim with 65,000 sea creatures including a hammerhead shark. Sounds scary at first, but once you get in you'll never want to get out! Check out more information here.
Jet Blade Flyboard Experience
You might have seen those pretty cool contraptions which you attach to your feet, and they basically rocket you up into the sky so you can float above the water. This water activity in Dubai is extremely popular and you definitely can't miss out. You'll be using your balance to control your elevation, but don't worry if you struggle with balance as the trained professionals will be able to help out.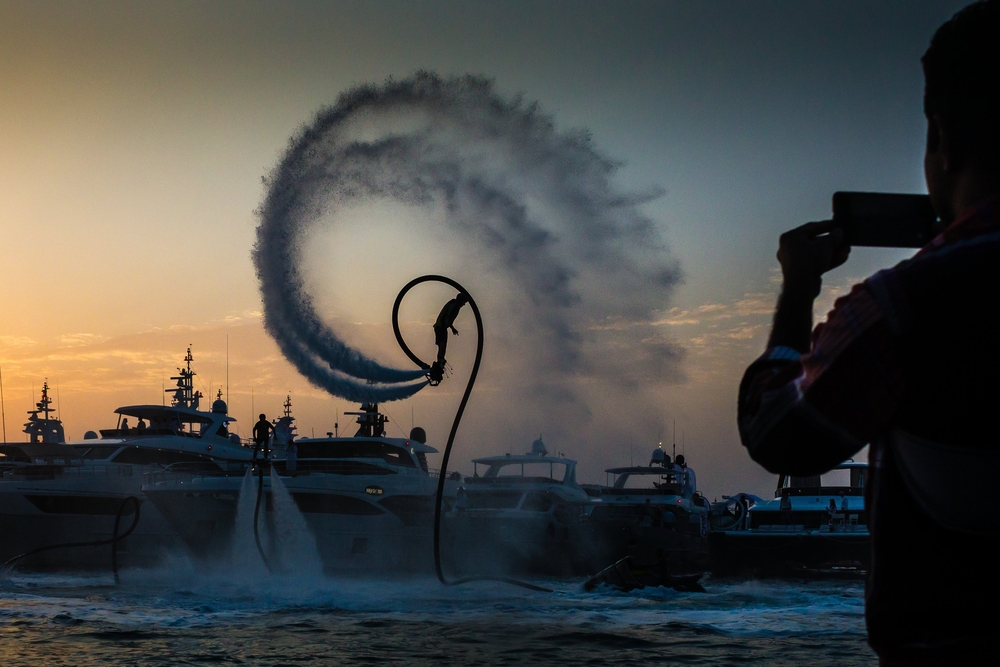 The Yellow Boats
This is pretty much what it says in the title, a different way of seeing Dubai on a yellow boat. It is an excellent water activity in Dubai if you're looking for a fun and different way to go sightseeing. You'll get to float around the skyline and see Dubai from the water, and you can also have your own private tour! You'll be able to see all of the most famous sights in the world in just 90 minutes; be sure to take your camera as there are plenty of photo opportunities! Check it out here.
Nemo WaterSports Dubai Jet Ski
You can't go home without participating in this water sport in Dubai. Jet skiing is a fun-filled activity and definitely a good way to cool off in. It's another fun way of sightseeing as you'll Jet Ski around the Burj Al Arab, Marina, The Palm and the Atlantis. Although this is an exhilarating activity, we don't recommend getting your phone out (unless it's waterproof) because that doesn't sound very safe for your phone.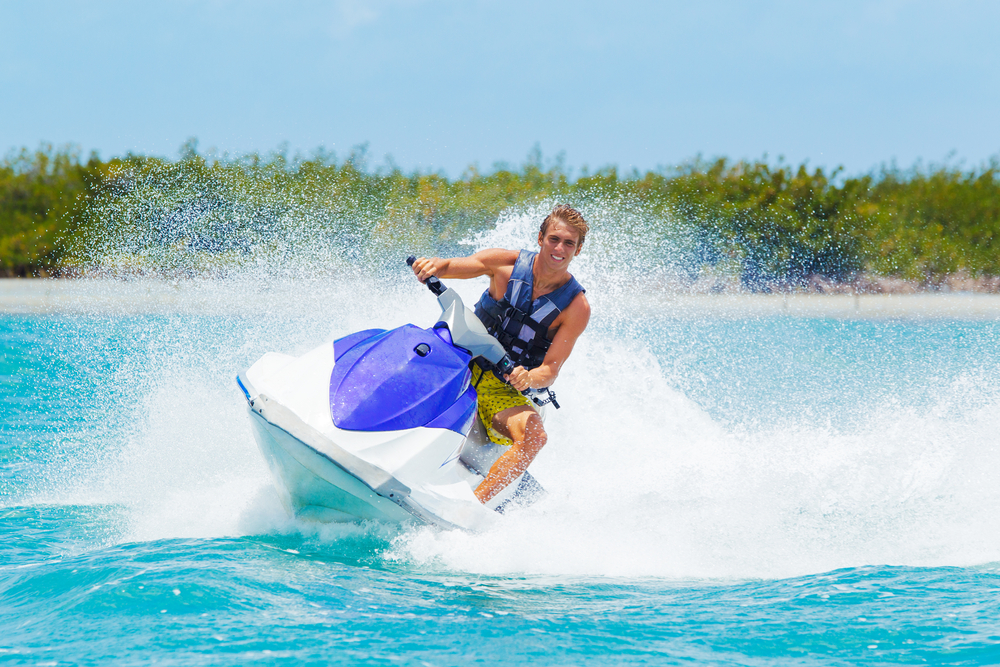 Aqua Bikes
Okay you may feel ridiculous to start with, but this is such a fun activity in Dubai. You'll be cycling above the water and making the most of the beautiful views. It's like a tricycle pedalo; it's one of the few water activities you can enjoy without having to worry about getting wet… unless you fall in that is.
Parasailing
One of the most popular water activities in Dubai is parasailing. Because it is banned in front of the Rixos, you even get to enjoy a little tour around the Palm. It is definitely an adrenaline-pumping activity, but the team will put at ease and make you feel calm and really make the most of the experience. You will end up getting soaked, but you get one of the best views of Dubai so it's definitely worth it. Find more information here.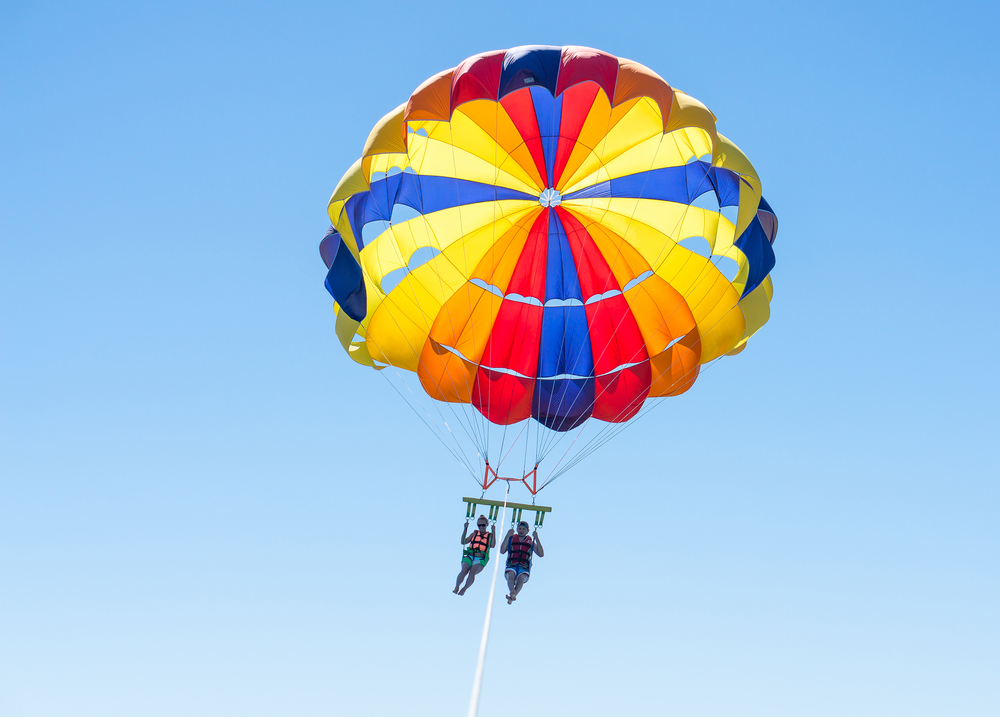 Gone are the days of thinking Dubai is just a city for relaxing on a beach or going shopping because this luxury destination really has so much more to offer. A fun-filled holiday should definitely include a few of the countless water sport activities included.
Save