Everyone loves cake, right? You cannot go wrong with a delicious cupcake in the afternoon while putting your feet up, especially in Dubai. There are so many bakeries and cake shops for you to discover in the city – if you have a sweet tooth, be prepared for heaven. You'll be able to enjoy a sweet holiday in Dubai while treating your taste-buds in one of the many bakeries in the famous city. With so many places to discover you might be stuck on where to go first; here at Holiday Genie we've come up with the places you must go to try some of the best cakes you'll ever taste while on holiday in Dubai.
Lime Tree Cafe
Lime Tree Cafe is well known in the area for selling delicious dishes and some of the best cakes in Dubai. When exploring the area, you should definitely stop in here for a quick bite to eat and try one of the light spongy cakes they have. The triple chocolate cake is a Holiday Genie favourite because who doesn't love chocolate cake? Check out the cafe here.
Magnolia Bakery
If you find yourself in The Dubai Mall, be sure to check into Magnolia Bakery where you can enjoy some of the best cupcakes in Dubai. It is the only bakery in the Middle East to sell red velvet cupcakes and whoopee pies! The cakes taste as delicious as they sound and look; you just wouldn't want to miss out on trying some of the delicious treats this bakery in Dubai have to offer.
Katrina Sweets & Confectionery
Another popular cake shop in Dubai is Katrina Sweets & Confectionary. Here you can find a wide variety of homemade cakes, cookies, bread and pastries. They are well-known for their delicious honey cake and chocolate cake; they are also very popular for selling birthday cakes in Dubai and you will not be disappointed with how talented the staffs are. It is a great place to stop, relax and enjoy a light flavourful cake during a day of exploring.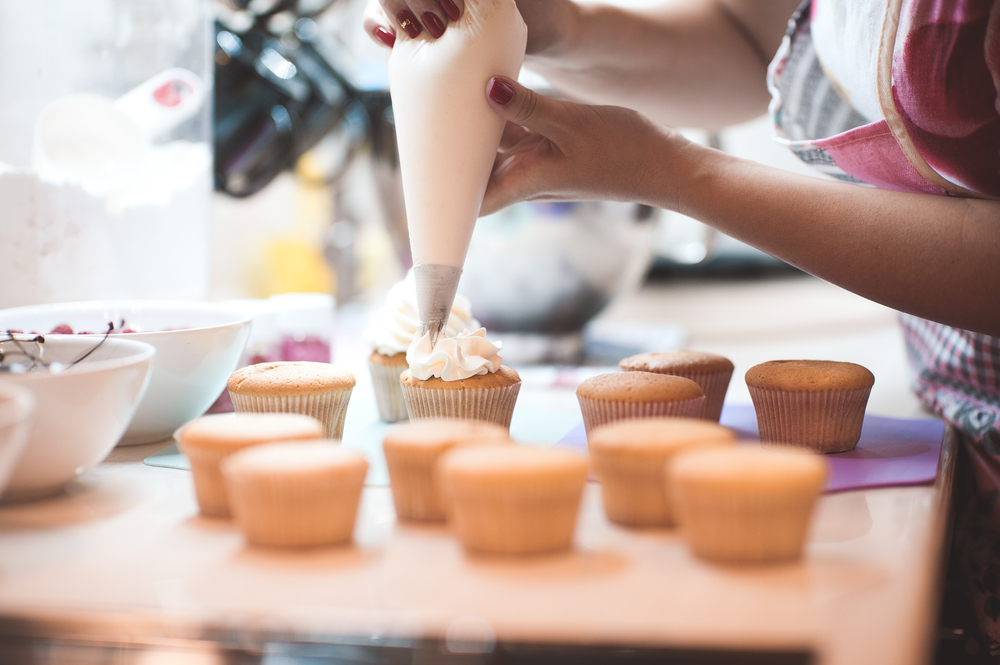 Home Bakery
Home bakery is a very unique bakery in Dubai that you should absolutely put on your itinerary for your trip. From Nutella French toast to snowflake cake or flourless cake to milk cake… the list goes on. There are so many different unique cakes to try and we are sure you'll enjoy this cake shop in Dubai.
Sugaholic Bakeshop
Sugarholic Bakeshop is considered one of the best cake shops in Dubai because of the speciality cakes. There is a huge range of cakes and cupcakes that will be perfect for anybody who has a sweet tooth. If you love colour, flavour and cupcakes this is definitely the place to go in Dubai; with the menu boasting affordable prices too you won't need to worry about spending loads on great tasting cakes. Check out Sugaholic Bakeshop here
With so many delicious bakeries in Dubai, you'll be spoilt for choice of where to try some delicious cakes/cupcakes. With huge varieties, we are sure that there will be something for every sweet tooth out there no matter what their preference in cake is. Where are you heading first?