From beautiful travel photography to captivating stories of their personal travels… our favourite past-time is to read travel blogs. Learning about first-hand experiences of some holidays and adventures is fascinating and we've got our top 5 savvy travel bloggers that you absolutely need to follow! However we warn you, they'll definitely make you want to travel ASAP.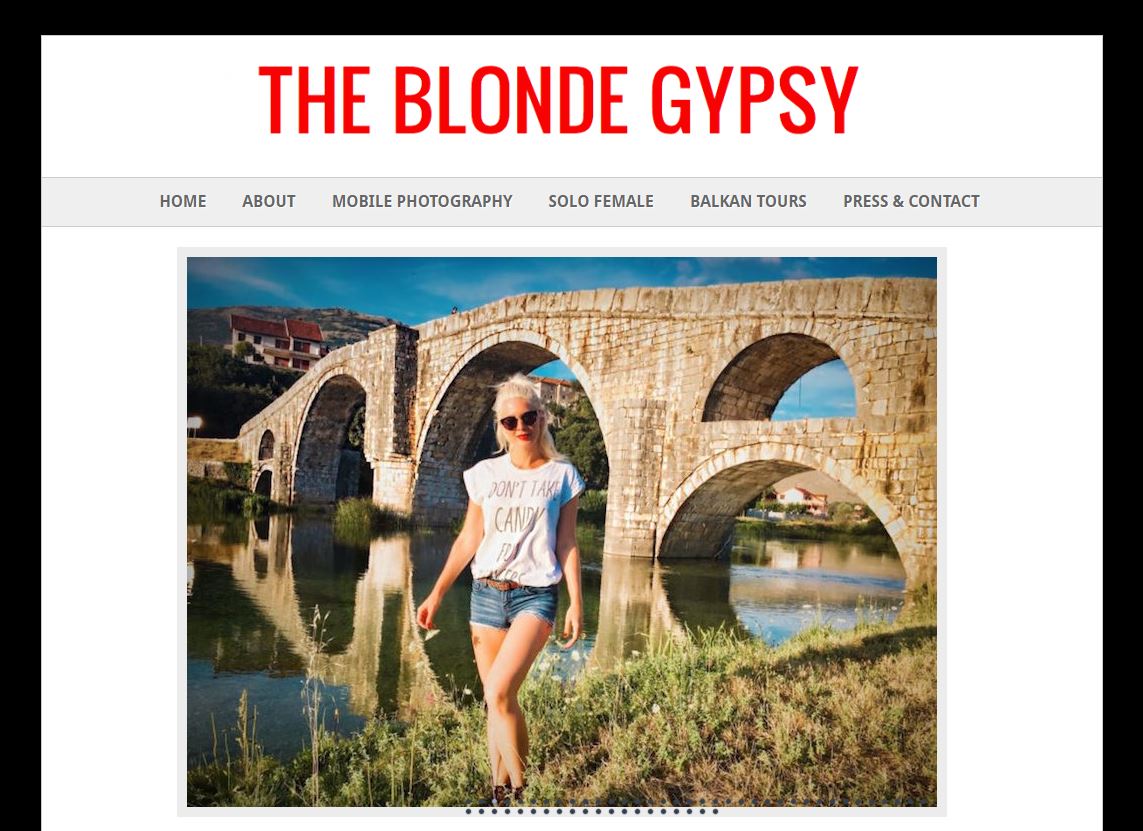 The Blonde Gypsy
Larissa over at The Blonde Gypsy makes us want to jet off immediately every time she blogs! Her blog is full of travel tips and wonderful anecdotes that will definitely make you fall in love with the destination and her writing. For you solo female travellers out there, you definitely need to check out her tips. Our favourite has to be her travel stories for St Lucia, as if we didn't love the destination enough we're already desperate to book a holiday.
If you want to see even more of Larissa, she has an excellent Instagram account where she showcases her iPhone photography! Check out her Instagram here, and her blog here.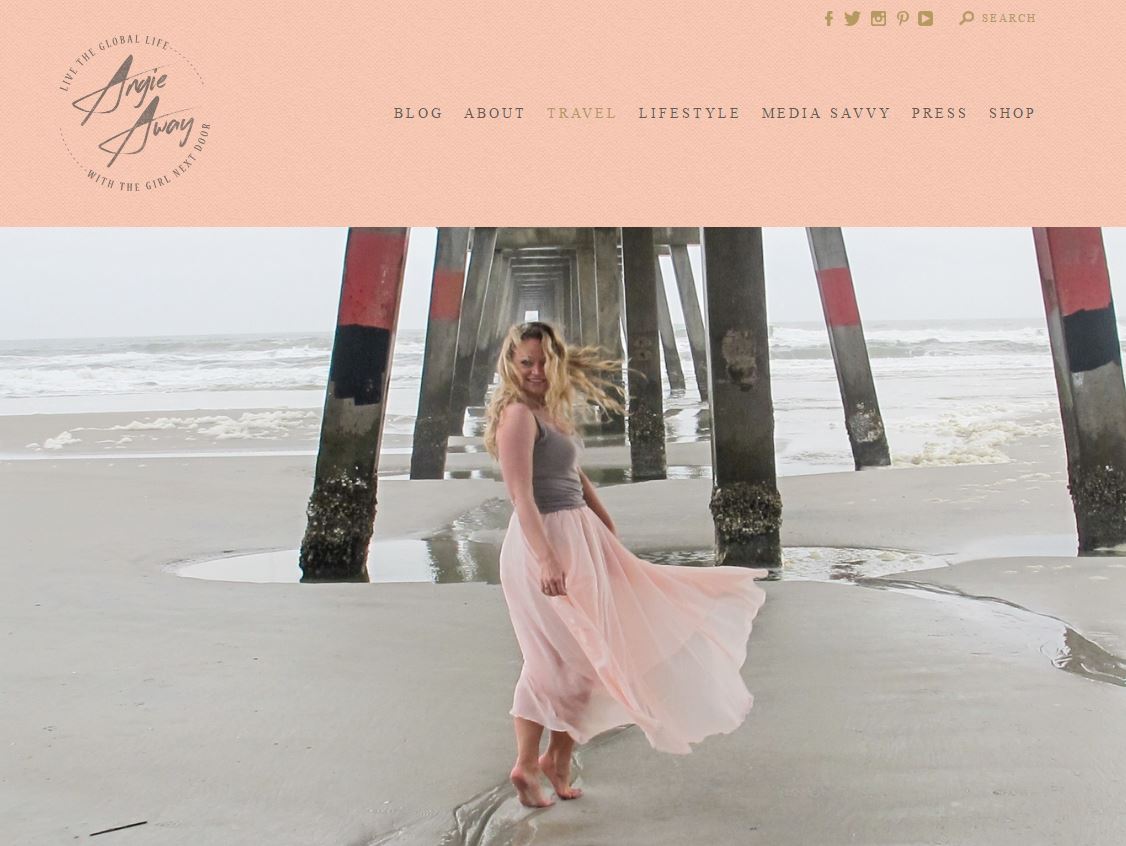 Angie Away
If you want travel guides, tips and funny anecdotes, Angie Away is the perfect blog. Her beautiful blog has everything you might want to know, from tips on budgeting and activities you have to try to travel guides on various destinations around the world. Angie Away is one big inspiration to go travelling and see the fascinating destinations around the world, and we know that you'll be hooked on her blog posts just like we are! Find her here.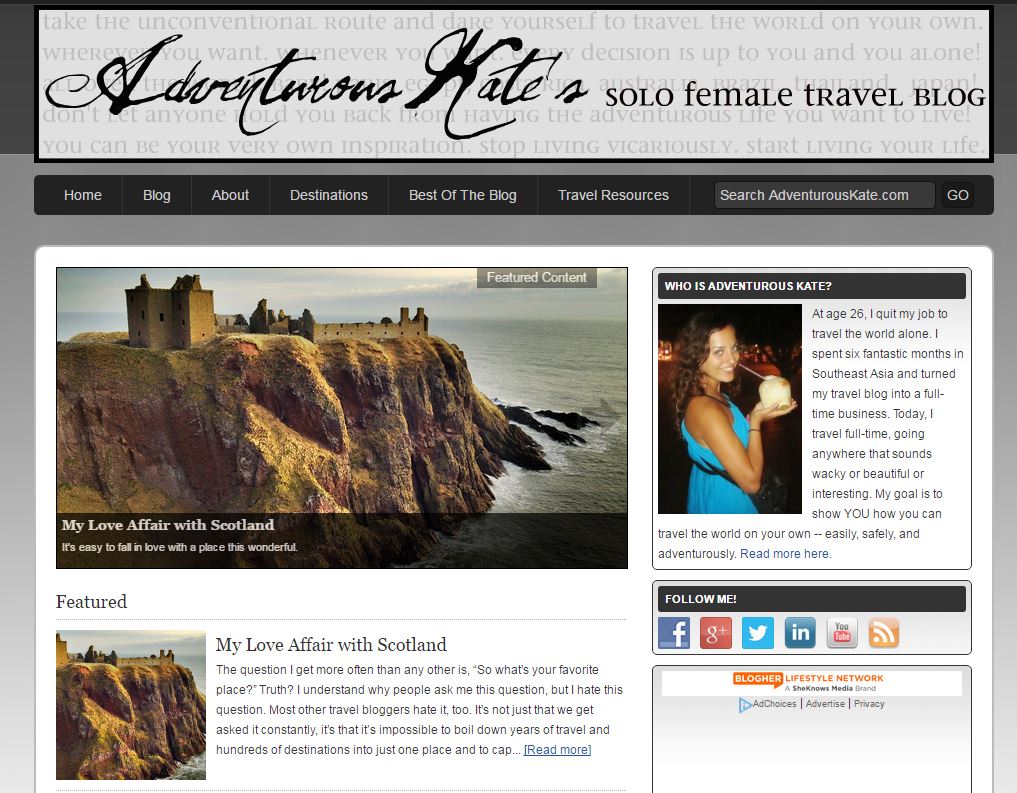 Adventurous Kate
Kate is most certainly living the life every traveller has dreamed of, and her blog name really is a brilliant representation of what she posts about. Her highly addictive blog features what she's been up to and definitely gives you some adventurous ideas for your next travels. Her photos are stunning and Adventurous Kate is the perfect read for those evenings where you wish you were somewhere else! See her blog here.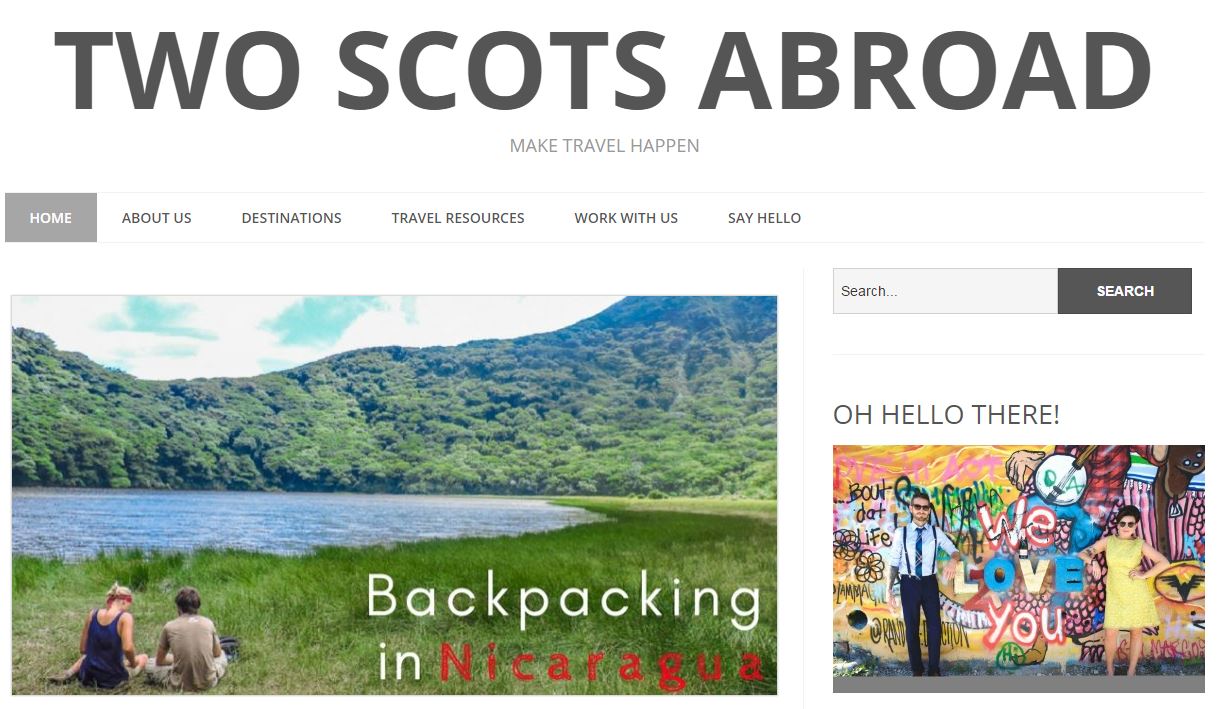 Two Scots Abroad
Two Scots Abroad is an entertaining travel blog documenting and offering advice by Gemma and Craig. They are two adventurous travellers that love to travel in between their full time job and we are obsessed with their blog! They've travelled to so many different countries in the world and offer their stories and top things to give you travel inspiration and ideas. You'll read one blog post and find that you're still reading and enjoying their stories 5 hours later! Read their blog here.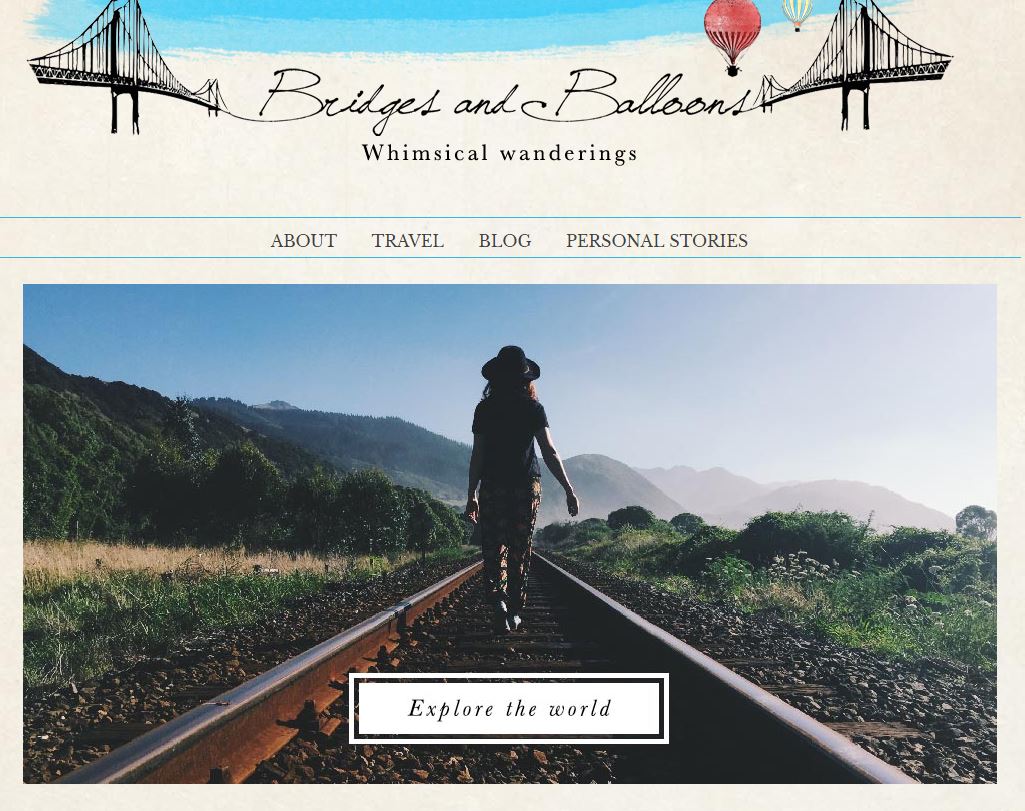 Bridges and Balloons
Bridges and Balloons is a dream-worthy blog by Victoria and anyone could spend hours reading her blog. She began travelling as part of a healing process and since then has gathered plenty of memories to share with us! She's travelled to many cities and is quick to offer personal stories and tips for any travellers thinking of visiting. Her Facebook page is fantastic; however we warn you that her page and blog are very addictive so get ready to spend a few hours reading her stories! Check out her blog here and her Facebook page here.
You won't need to worry about finding travel inspiration anymore, but these blogs are highly addictive so if you start reading them at work we can't take the blame for anyone booking spontaneous trips!