Ski resorts near New York City? Yeah, that's actually a thing and it's amazing. Whether you want to take a day trip or a few nights away from the chaotic and exciting city to enjoy a snowy mountain break, it is possible. Holiday Genie has provided the best ski resorts near the Big Apple for you to enjoy! Click here for your next holiday to New York.
Windham Mountain, Windham
If you're wondering where to ski in New York until late hours, the Windham Mountain is perfect for you. The ski area offers night skiing sessions on Friday and Saturday with the slopes open until 8pm (only 8 out of 4 trials). This means if you are travelling for the day you can spend more time on the slopes rather than travelling! There are multiple slopes for different difficulties so even if you have never skied before you can still give it a go, and there are slopes for the more advanced too.
Our favourite part of this ski resort near New York City is the $10 pass to the Big Air Bag which is essentially a huge inflatable beanbag that lets you practice your ski jumps and tricks without the fear of landing on the snow. Click here for more information.
Camelback Mountain Resort, Tannersville
Camelback Mountain Resort is an excellent ski resort just 2 hours away from New York and is perfect for skiers of all capabilities. There are 34 snowmaker-covered trails with 13 for beginners and 8 for the more advanced. Every single trail opens until 10pm on Friday and Saturday nights making it perfect for a day trip or for one night away from New York City.
Thunder Ridge, Patterson
Thunder Ridge is a popular family-friendly ski resort near New York that offers quite literally something for everyone making it perfect for families with younger and older generations. The 22 ski slopes here will offer a perfect place for beginners to learn and keep the advanced feeling challenged but fulfilled at the same time.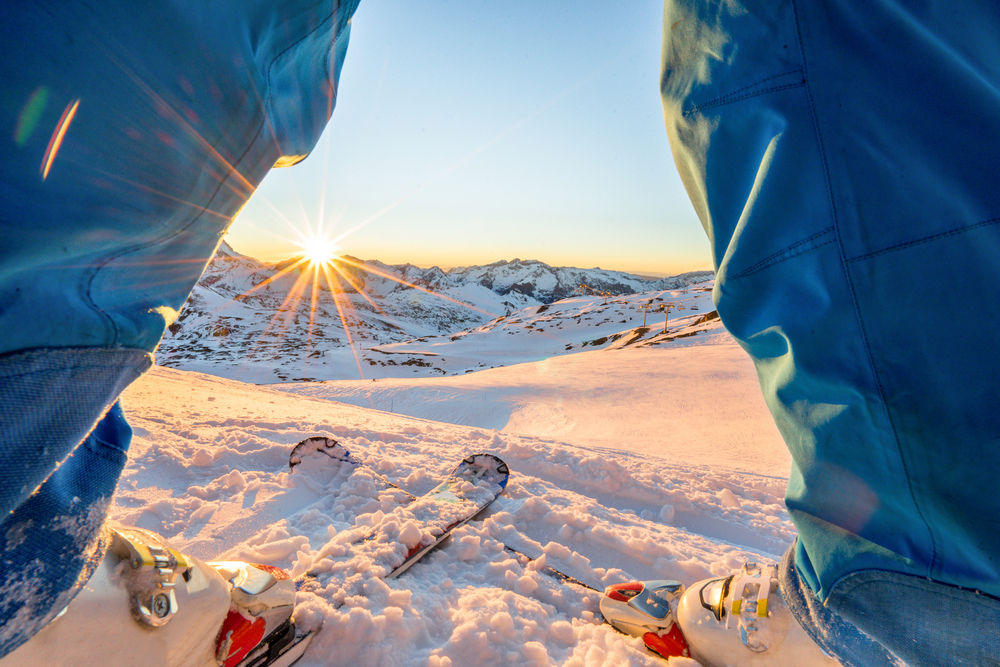 Belleayre Mountain, Highmount
If you choose to travel that little bit further, the Belleayre Mountain is perfect for those looking for quieter slopes and less queues for the ski-lifts. This particular ski resort is 3 hours away and has 47 trails catering for all types of skiers from beginners to the advanced.
If you're staying for a few nights, we recommend straping on your snowshoes or cross-country skis and enjoying the 6 miles of quiet trails that offer a serene way to immerse yourself in the stunning surroundings.
Catamount, Hillsdale
This ski resort is potentially the most postcard-perfect one out of them all, and whilst it may not seem like the most expansive, it surely is the best bang for your buck. This particular ski resort near New York has 33 slopes with 11 of them being easy and a park full of jumps and jibs so you can enjoy practising your trick. The longest run is a solid two-and-a-half miles which will be an accomplishment itself when you finish it. Check it out here for more information.
We bet you never considered going skiing whilst in New York, but you should definitely make the most of the trip and dedicate at least one day to hitting (not literally) the slopes. You'll have an unforgettable time!
Save