It's no secret that Disney World celebrates Christmas and New Year's Eve in style, and the events are huge and exciting. If you're deciding on whether to visit Magic Kingdom at Christmas or New Years, we know it won't take you long to find reasons to visit Disney World in Orlando this year. However, with so much going on, we've got our top recommendations on events you should miss out on at the Disney Parks! Find your Disney World package and get ready for your holiday of a lifetime celebrating the festive season.
Christmas events at Disney World
Disney World truly is a magical place, and throughout November and December, it becomes the child within everyone get really excited for Christmas with the parks being decked with festive decorations.
A Larger-Than-Life Nighttime Spectacular
Disney do night-time shows incredibly well and of course the Christmas one is just as magical and festive. A Larger-Than-Life Nighttime Spectacular can be found at Disney's Hollywood Studios and will really take the festivities to another level. The buildings and rooftop will be lit up with some of your favourite Disney classic films including Bambi and The Nightmare Before Christmas. The Festive Finale is just enough to remove the scrooge from everyone and really feel in the Christmas spirit.
Mickey's Very Merry Christmas Party
The very popular and well know Christmas event at Disney World is Mickey's Very Merry Christmas Party. 7:00pm onwards on select nights in November and December is when Magic Kingdom really becomes the most magical place to be. There's live entertainment, fireworks and a special holiday parade with all of your favourite characters dressed in their Christmas attire. If you're going to choose one place to be, it has to be Magic Kingdom at Christmas. Click here for more information.
For more information on Disney World Resorts at Christmas, click here.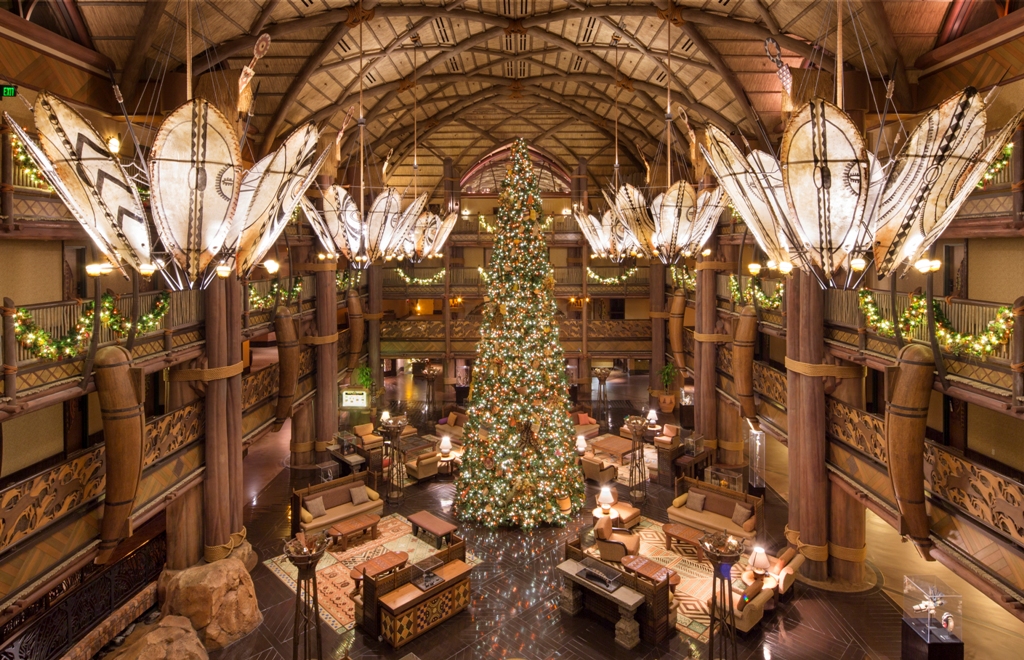 New Years Eve at Disney World
Walt Disney World during New Years is a really magical and unique way of bringing in the New Year and celebrating the previous year. We recommend getting to the parks very early as they almost always reach maximum capacity at some point throughout the day.
Disney Countdown to Midnight
If you're looking for the ultimate Disney World New Years Eve packages, be sure to stay in Disney's Contemporary Resort for the most spectacular countdown to the New Year. There is a huge ballroom where it is all decked out for the celebrations (over 21's only) with music being blared so you can party the night away.
If not, you can either enjoy one of the many delicious culinary experiences that are available on-site the resort. You can expect to find live entertainment leading up to the countdown. This is a great alternative if you don't want to head into Magic Kingdom and face the madness.
Fantasy in the Sky – Magic Kingdom
Magic Kingdom has a delightful firework show 10 minutes before Midnight (you can also witness from Disney's Contemporary Resort). Everyone gathers around Cinderella's Castle for the ultimate firework show, Fantasy in the Sky that welcomes in the New Year. We recommend securing your spot at least an hour before the show or use FastPass+ as Magic Kingdom is the most popular park for celebrating New Years.
Christmas events and New Years events at Disney World are truly magical, and with so much to see and do you will not be limited for choice. Wherever you decide to be for the festivities, it'll be an unforgettable one with the help from everyone's favourite mouse!