New York City is all about the attractions, food and skyline view. Combine these all together and you have restaurants with a view in New York. These restaurants offer beautiful views, so be warned that you will most definitely want to book a New York package holiday immediately after reading this post.
Riverpark
Riverpark is a unique garden plaza with fantastic views of the East River. The top chef Tom Colicchio has partnered with Sisha Ortuzar to open this beautifully unique New American restaurant. With fantastic dishes like pork chops with an apple-brussels sprout hash and scallops you will be blown away with how delicious the cuisine is. Alongside this, you can find comfortable seating near floor-to-ceiling windows which provides an excellent view of the East River.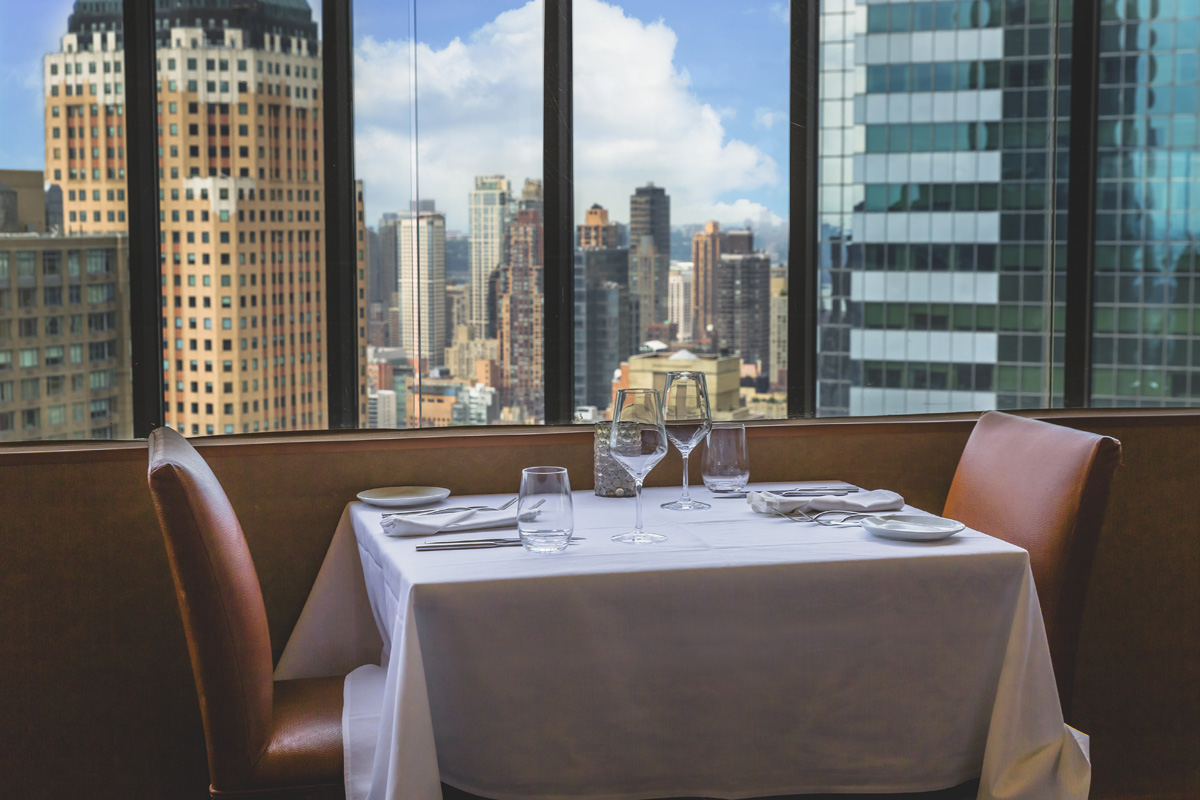 The View Restaurant and Lounge
If you are looking to be blown away, you definitely need to head to the View. It is the only revolving rooftop restaurant and lounge in New York City. The View most certainly goes by its name, and offers breathtaking views of some of the city's most iconic landmarks. With contemporary furnishing and fine American cuisine, The View is considered one of the best restaurants with a view in New York.
Robert
Robert on Columbus Circle is an award-winning restaurant where you can enjoy a beautiful New York restaurant with a view. Robert is located atop of the Museum of Arts & Design which offers a breath-taking view of the iconic Central Park and Broadway. Enjoy new American cuisine while listening to live jazz music and taking in the sunset after a busy day in the city.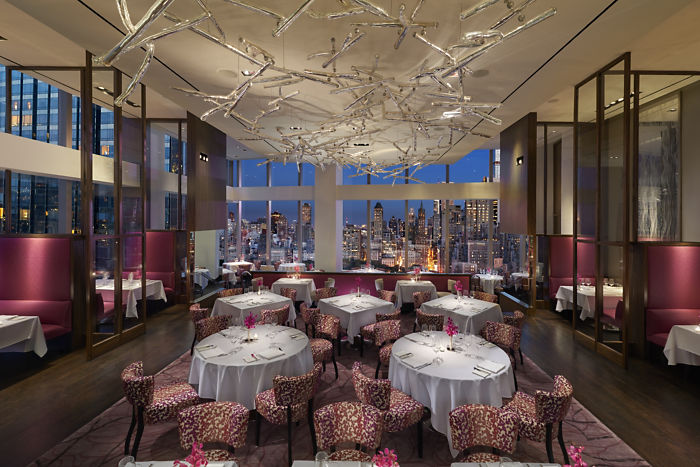 Asiate
Sophisticated dining with modern decor and wonderful views are some of the most loved things at Asiate. The restaurant offers a fantastic panoramic view of Columbus Circle and Central Park which you can enjoy with your delicious meal. There is also a huge wall of wine showcasing over 3,000 bottle of wine to be matched with any chosen meal, making Asiate the place to eat when in New York City.
La Piscine
If you're looking for a beautiful rooftop restaurant in New York, La Piscine is the place to be. It is located on the roof of Hotel Americano where it hoasts outside dining and a cocktail bar. However that's not all, you can also expect to find comfortable by the pool which offers fantastic views of the Hudson River and the Empire State Building – so you can make a splash and take in the city while in the pool. The restaurant menu is Mediterranean grill which is sure to make your taste buds dance for more as well as unique cocktails.
New York is well-known for its iconic landmarks and beautiful views that the city has to offer, so why must you stop seeing the city while you eat. As popular as restaurants with a view in New York are, we recommend you book in advance to make sure you get the best seats in the house.