It's no secret that New York never fails to surprise you with the amount of things to do, try and see in the city. During or at the end of your busy day exploring, the tummy will start to rumble to find some delicious dishes and you might be thinking, what to eat in New York? When in the "Big Apple" you must try the typical New York food that will tantalise your taste buds. We're sure that you'll want to book your holiday to New York ASAP just to try the delicious food.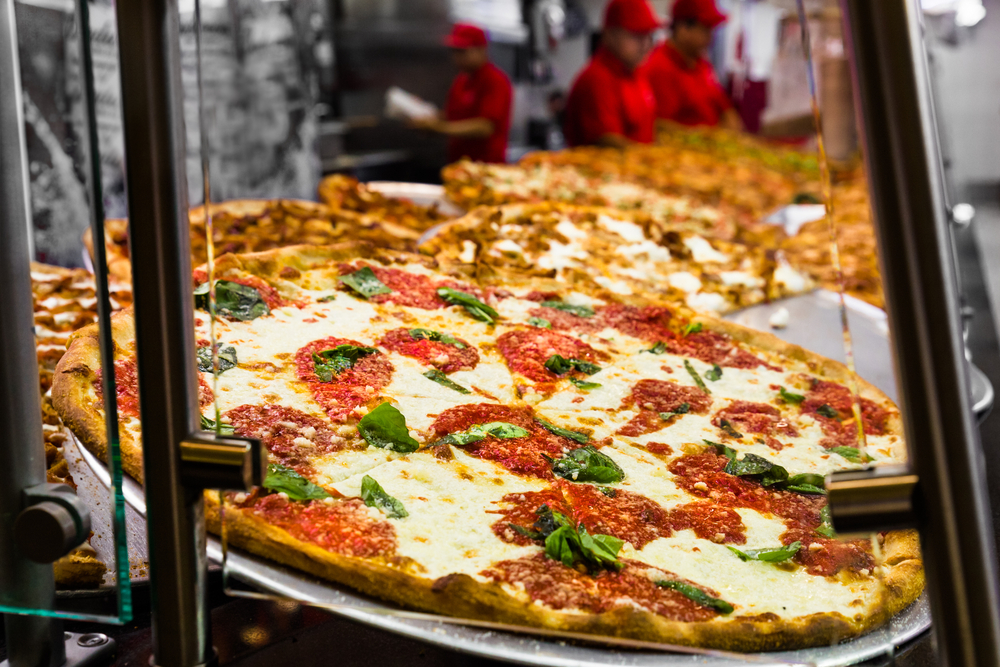 Pizza
We recommend you enjoy one of the most typical foods in New York, pizza! The city has some of the best pizza in the country (sorry Chicago!) and you can find a slice round ever corner.  One of the most popular pizzerias is Roberta's Pizza. They sell fresh wood-fired pizzas and it's not hard to see why they are so popular!
Another fantastic place to try the famous New York food is Motorino Pizza. They sell a delicious variety of pizzas meaning there is a flavour combination for everyone. If you don't fancy eating in the shop, you can even ask for a cardboard box where you can take it back to your hotel room and enjoy. Check out Motorino Pizza here.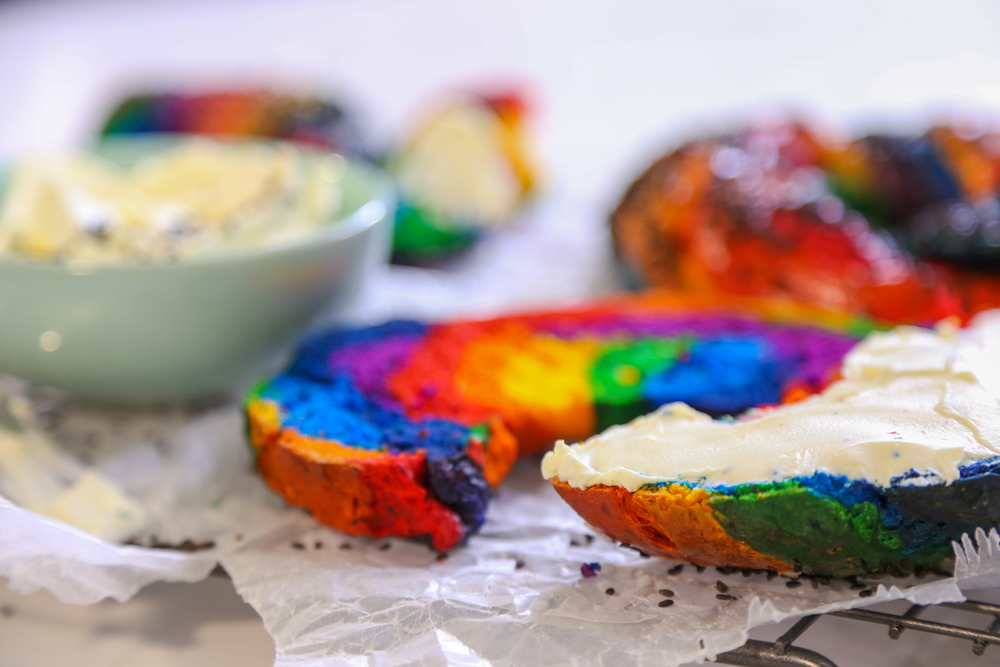 Bagels
Bagels should definitely be on your "to-eat list" for your trip. New York bagels are considered some of the world's finest bagels and there's no better way to start your day on holiday than with a delicious bagel. Absolute Bagels is a fantastic choice for trying the New York food. The outside is firm and crunchy yet the inside is dense and chewy. Are you drooling yet? Made by hand, lots of love goes into each individual bagel so you can be sure it's not mass produced making it even more delicious.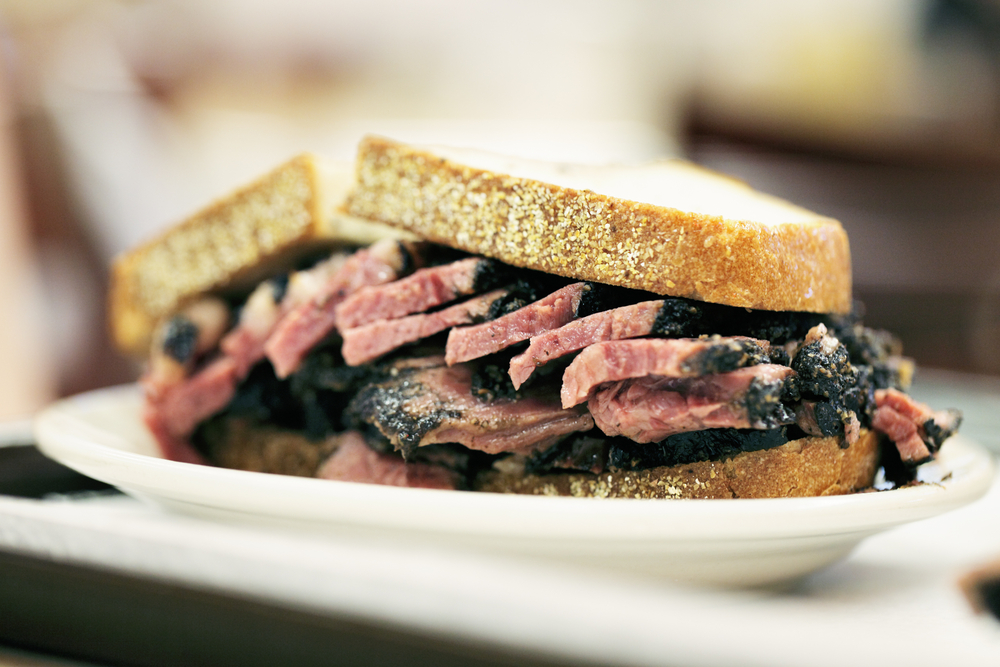 Burgers and Sandwiches
New York City loves burgers, and they sure are delicious. If you fancy grabbing some lunch, check out Shake Shack which is a fast food restaurant that is a popular spot for both tourists and the locals. Check out Shake Shack here.
Another must is The Spotted Pig. It is a popular gastro-pub that has a delicious menu and we seriously recommend the burgers. The fries are highly addictive and you will probably want to dine there twice, three times, maybe every night (we won't judge). The Spotted Pig is delicious and a fantastic way of getting to get your fix of the food in New York.
As well as all of these delicious foods, New York has plenty of ice-cream shops with plenty of variety to choose from. You'll be able to cool off in the summer while treating yourself. Of course we can't forget about the food trucks that line nearly every block, grabbing food from here is a true New York street food experience. Added that to your bucket list?
All this talk about food certainly has made us hungry and you're probably feeling it a bit too. The typical food in New York is just another reason to add to the long list as to why you should definitely make your next holiday to New York City.
Save
Save