Whether your next trip to New York is a holiday or business trip, there are no reasons as to why you explore the nightlife in New York. It's the city that never sleeps and if you're over 21 you could be indulging and partying the night away in one of the hottest tourist spots! There are so many places to go that you'll often ask yourself where to go out in New York so we've got the best places to go so you can really enjoy the city to its maximum!
Black Flamingo
Black Flamingo is a fairly new night club in New York City however has already made a huge impression on the city. The restaurant-meets-bar-meets-nightclub has been a huge hit with locals since it opened its doors and is still one of the hottest places to be on a Friday or Saturday night. The venue is mainly focusing on "music, sound, and intimacy" and is definitely one of the best clubs in New York City to dance away the night. Check it out here.
Bossa Nova Civic Club
Bossa Nova Civic Club is a thriving tropical fantasy dance club that has a fantastic sound system and some of the hottest DJ's playing live! This night club in New York opened in 2012 and ever since has had consistently amazing line-ups and sets itself apart from its competitors perfectly. It's a huge hit with the locals and any tourist would be silly to miss out on partying the night away here.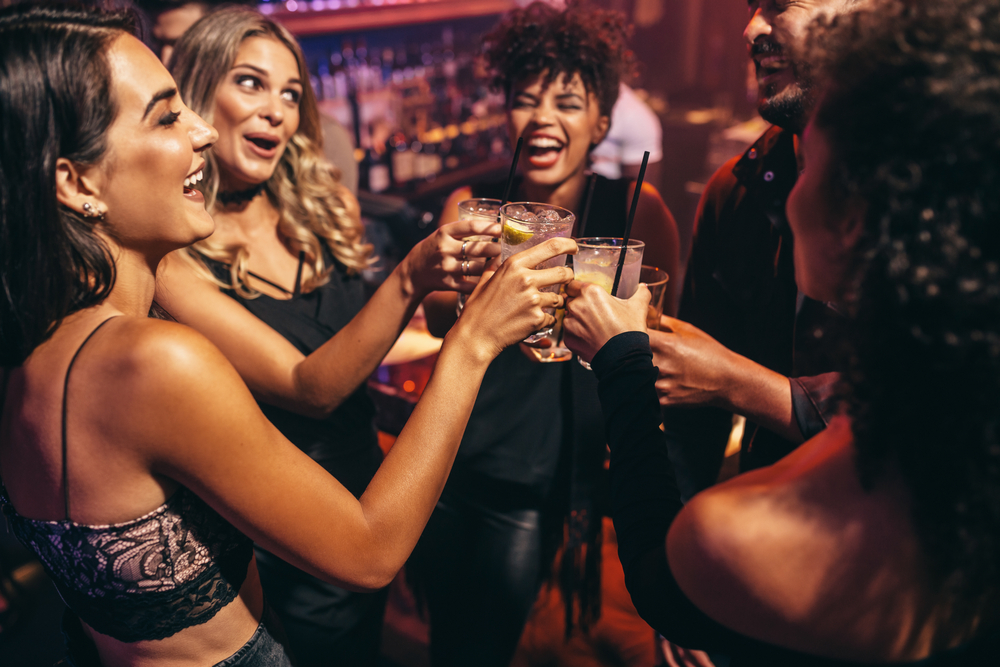 Roof at Park South
Whilst this is not a night club, this is definitely a hot spot for going out in New York! This bar has an unobstructed view of New York's skyline and complements delicious cocktails. Also available is a menu with some delicious food which helps add to the unique experience. With indoor and outdoor seating, you'll definitely get to watch the beautiful city twinkle with lights and enjoy the Mediterranean bar and tasty cocktails.
Good Room
Nightlife in New York is wild, and you'll get stuck right into the nightlife at Good Room. This buzzing club has 2 rooms that has a full DJ set up and features a variety of genres of music including house, electronic music and rock. They also feature live setups so be sure to check out their events schedule to see if anyone you know is playing while you're there. With fantastic music being pumped around the rooms all night long, you'll definitely learn to love the New York nightlife. Check out the event schedule here.
Parties
We could carry on listing lively clubs and bars that you have to visit while in New York, but the parties are really where it is at. If you're still struggling on where to go out in New York City, check out the events calendar and find out what parties are going on while you're in the Big Apple. For a full list of what's going on and where while you're in New York click here.
So the hustle and bustle of New York City is evident in its nightlife, with so many excellent places to visit there's no need to head back to your room while the city gets darker. As the lights start twinkling and the shops start shutting, it's your turn to go out in New York City and experience its exciting nightlife.