There are so many things to do in New York with kids that there's no reason as to why you shouldn't treat them and let them experience the Big Apple.  The city is one of the most iconic and greatest shopping destinations in the world, known for its huge number of stores and malls, selling a whole range of products with many stores being featured in movies. Some of the most notable retailers are toy stores, with New York being home to some of the best in the world. With a fantastic range of toy stores in New York, there's no reason as to why you shouldn't spend your next holiday in New York with your kids.
Toy Tokyo
On 2nd Avenue, you can find the fantastic Toy Tokyo shop where you will find designer art toys, vintage collectable toys and many more unique items. Much of Toy Tokyo's stocks are rare collectibles, imported from Hong Kong and Japan.  Ranging from Star Wars to Transformers, there's something for every collector. Many hidden gems are featured in the store making this one of the top New York toy stores for toy collectors.
Kidding Around
 Kidding Around has been called the 'Best Toy Store In New York' by New York Magazine, and it's easy to see why. You'll be able to grab some high-end toys and also some very unusual gifts that aren't available at the larger toy stores. They also feature New York City-themed toys which really make a unique souvenir for friends and family. With a fantastic variety of fun toys for kids of all ages across their three separate stores, you'll find something for anyone to play with! Just take a walk down Sixth Avenue to 15th Street and allow yourself to be amazed.
Disney Store
We know nearly every child loves Disney, so we warn you; you might have to drag them out of this store.  Anything and everything Disney will be in the Broadway shop amazing you with its dazzlingly colourful interior, with mouse ears round every corner. Staff are constantly changing featured stock so you may need to pop in once or twice… maybe three times.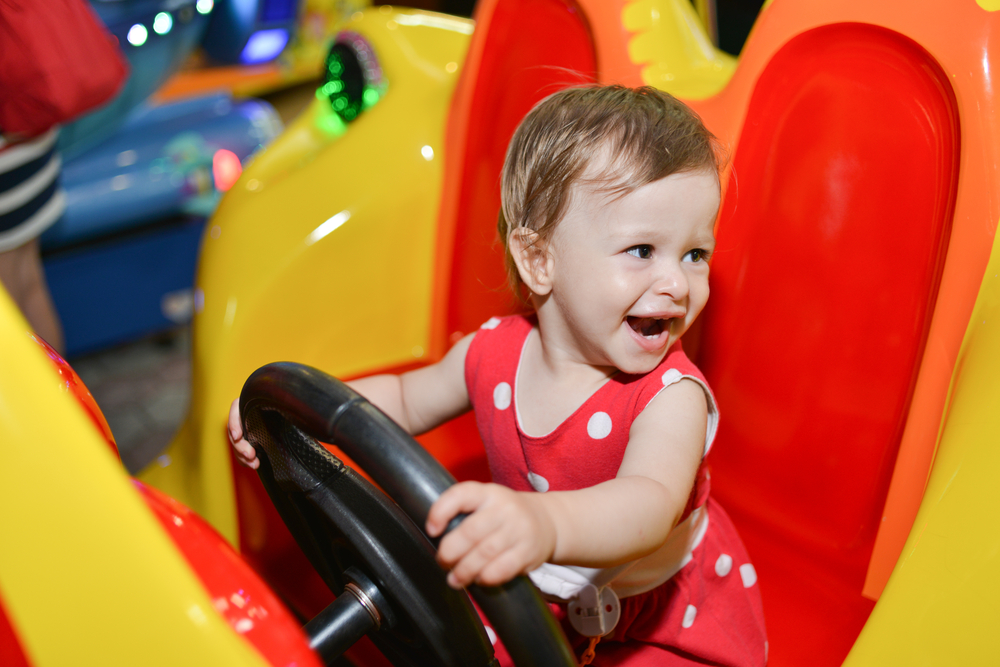 Toys 'R' Us
A world famous toy store chain in the world is Toys 'R' US and it is one of the biggest toy stores in New York located in Times Square. The store covers 110,000 square feet, with some of the best toys around filling the shelves – but that's not all! The store is also home to a 60 foot Ferris Wheel, a 20 foot animatronic T-Rex and a lifesize Barbie house, so kids can have fun before they've bought anything! The Times Square store also plays host to special events debuting products from franchises like Star Wars and Skylanders so be sure to check their website before your trip to see if there are any events happening on your visit.
Goodbye F.A.O Schwarz, or maybe hello?
Early on this year, we unfortunately had to say goodbye to one of the biggest and most loved toy stores in New York, F.A.O Schwarz. This beautiful toy store was most famous for its iconic "foot piano" which Tom Hanks danced on in the film 'Big'. The Toys "R" Us chain had owned F.A.O Schwarz since 2009 and declared the wonderland would be shut despite the lease from being up. Kids from round the world would dream to visit this museum of a toy store, the brand has been continued within the Toys "R" Us franchise, however many have argued it is simply not the same. Many childhood memories were created in this store and although having left Fifth Avenue, it has certainly not been forgotten. But fear not, there has been speculation that the store will re-open however in a new location in New York so there may be a chance for your kids to experience one of the best toy stores.  Click here for more information.
With some fantastic and unique toy stores in New York, it really is hard to say to no to treating your kids (or yourself) to the shopping experience every person dreams of!
Save
Save
Save