The city that never sleeps, New York is the best place to go for a fancy night out in a cocktail bar. No matter where you are, there will always be a lively bar to visit just around the corner. So here is the run down on the top 5 cocktail bars in New York!
The Dead Rabbit
Location: 30 Water St, New York, NY 10004
The Dead Rabbit bar has won many international cocktail and bar awards. They won The Best Bar in North America in 2013-2016, and The World's Best Bar in 2016! This bar is amazing for any event. A quick drink after exploring the Big Apple's top attractions or an evening drink with friends, which is only meant to be a few but we all know it leads into a whole evening out in town. Winning The Award for The World' Best Cocktail Menu in 2013 and 2015 you can have anything your heart desires, and no bar would be the World's Best if you couldn't rent out a space for private events such as parties, engagement celebrations and hen do's!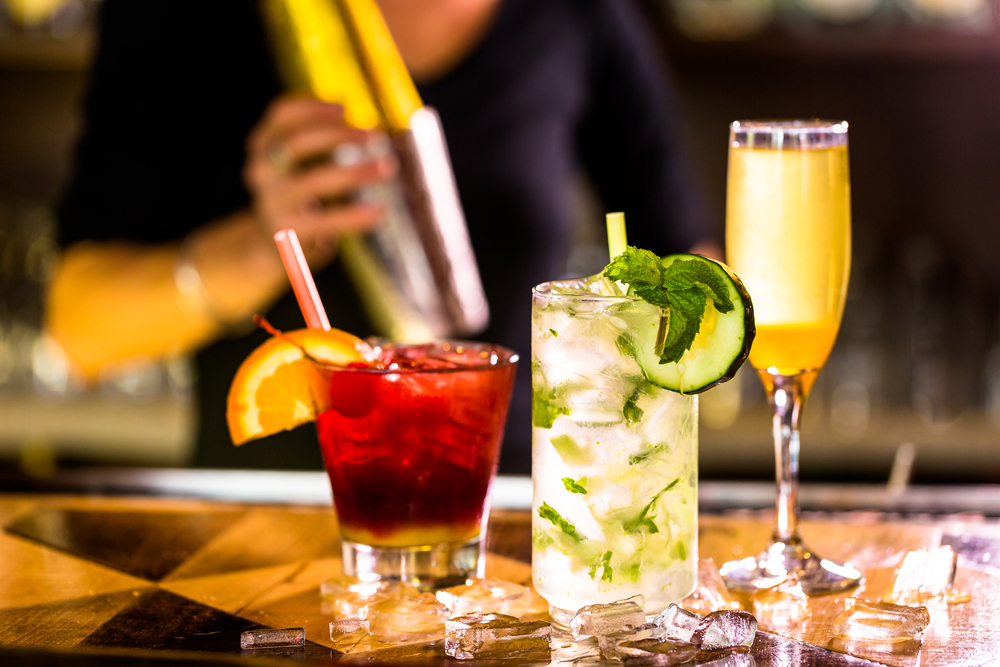 Pegu Club
Location: 77 W Houston St, New York, NY 10012
The Pegu Club is a hyper-stylized space that adheres to a very specific theme: British Colonial Officer's Club in Burma, based in the late 19th century. The drinks here are complex and precisely made, but easy to enjoy and taste amazing! Start your evening with a Gin-Gin Mule and then why not create your own drink that's not on the menu and drink that with some of their delicious snack and sides they do!
Lantern's Keep
Location: 49 W 44th St, New York, NY 10036
The Lantern's Keep is located in the Iroquois Hotel and is one of the best places in Midtown to get a drink after work. With table service and breathtaking surroundings, it is a brilliant place to unwind after a hard day at work. The menu has over 25 specialty cocktails but the "bartender's choice" is also an option if you wanted a bit of a surprise on a Friday evening.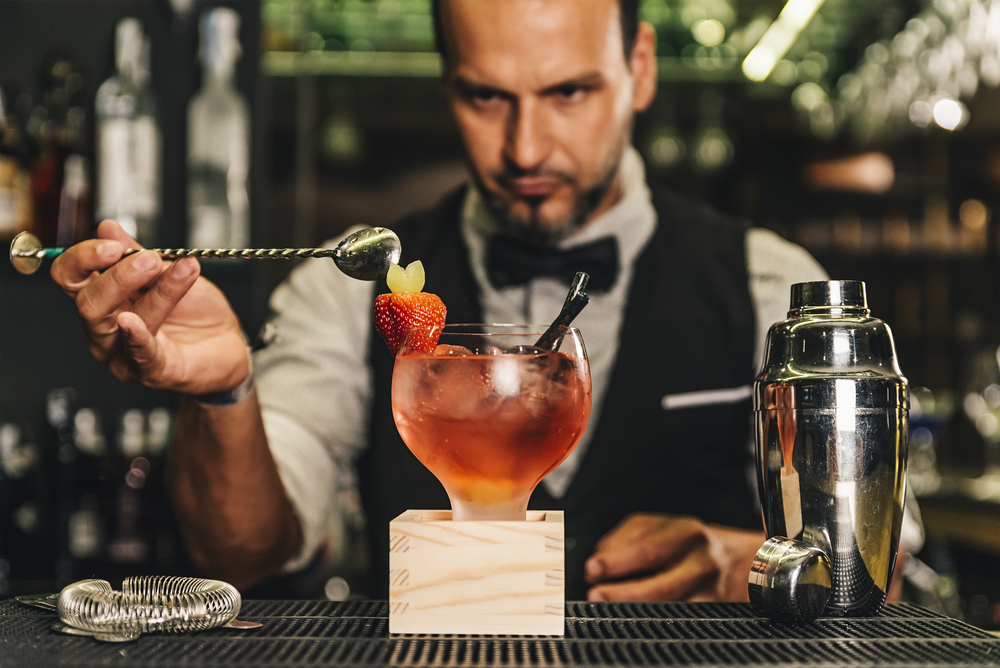 Dutch Kills
Location: 2724 Jackson Ave, Long Island City, NY 11101
Dutch Kills is one of the best places to go for bespoke cocktails. Simply tell the bartenders what kinds of spirits you prefer and they will use all of the ingredients behind the bar to create you something very special. However, if you know what you like just have a look at the menu and see what house cocktail pops out at you. Enjoy the a break from the real world when you enter this bar and get the feeling that you are in a hunters lodge a million miles away from all the hustle and bustle of New York City!
Bemelmans Bar
Location: 35 E 76th St, New York, NY 10021
At this clubby Upper East Side hotel bar you can sip on a perfectly mixed Vesper while glancing at the cartoon murals by Ludwig Bemelman– of Madeline fame. The bartenders wear red coats, the servers have white tuxedo jackets, a grand piano sits in the middle of the room and every drink comes with a caddy of New York's finest bar snacks. So if you are looking for a fancy night out with hand and foot service then you have come to the right place. The drinks may be a little pricey but it is worth every penny!
So what are you waiting for book your New York Short break now and enjoy the stunning rooftop bars that New York has to offer or simply check out one of the above. Head to our Twitter page for more holiday inspiration in NYC!