Everyone needs a shopping holiday to New York, and you can't deny it especially when there are so many shopping deals to be found in the city. There are so many discount stores in NYC that you don't want to miss out on, so get your walking shoes on because we know you'll definitely want to visit them all. However, if you're looking to only spend one day shopping don't worry, we've got some of the top shops and our tips of finding some great bargains!
Antique Shops
This is no secret that in the UK or New York you can pick up some great bargains in Antique Shops or otherwise known as Thrift Shops in America. If you don't have a problem with wearing second-hand designer clothes than you can find some of the best shopping deals in New York. ZTrend is a website that visits Thrift Shops and reviews them which makes choosing which shop to go to 10x easier. Click here to find the website.
Our tips for Thrift Shops is to have no expectations before walking in, of course there are going to be some things that you think are hideous but there will also be some hidden gems if you search for them. Everyday new stock comes in so if you're really keen to find a shopping deal in New York, then why not pop back twice – you never know what new items may be in.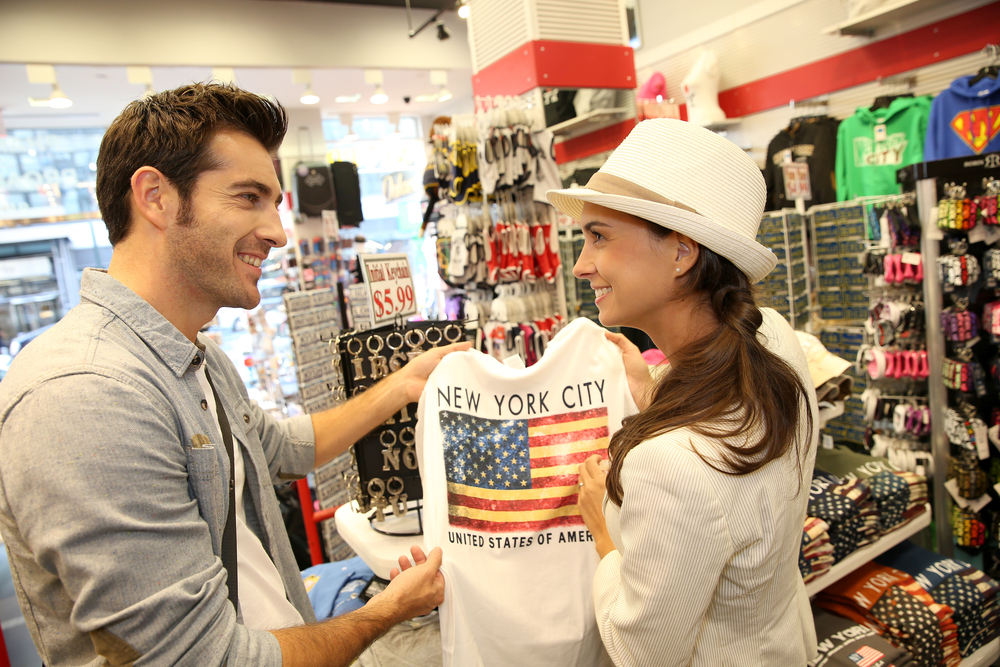 Retail Sales
You'd think Times Square would be expensive but this is where I picked up a lot of my bargains. The majority of the shops have special discounts on some products or sales on, and it is an excellent way of picking up some of the latest trends for a great price. When I was looking around the shopping deals in New York, particularly with clothing, it is worth remembering that a considerable amount that they sell in America will not be sold in the UK. There is nothing worse than bumping into someone on the street wearing the same clothes as you.
Retail sales are also great when shopping in New York this Christmas; everyone loves a good present especially when you got it for a cheaper price than in the UK.
Consignment Shops
Consignment shops are similar to thrift shops however we thought to mention one shop in particular. BIS Designer Resale only accepts high-end designer clothes to resell and is in good condition; however, if your clothes are accepted and bought, you will receive 50% of the selling price. The boutique also sells some beautiful designer clothes for an excellent price so if you're looking for a beautiful pair of shoes or designer handbag; this is the place to go.
With so many more excellent places to find discount stores in NYC, be sure to keep your eye out while walking around for brilliant bargains. Be careful though, you don't want to over-pack your suitcase because the airport won't be able to offer any bargains, but it's so hard to resist!